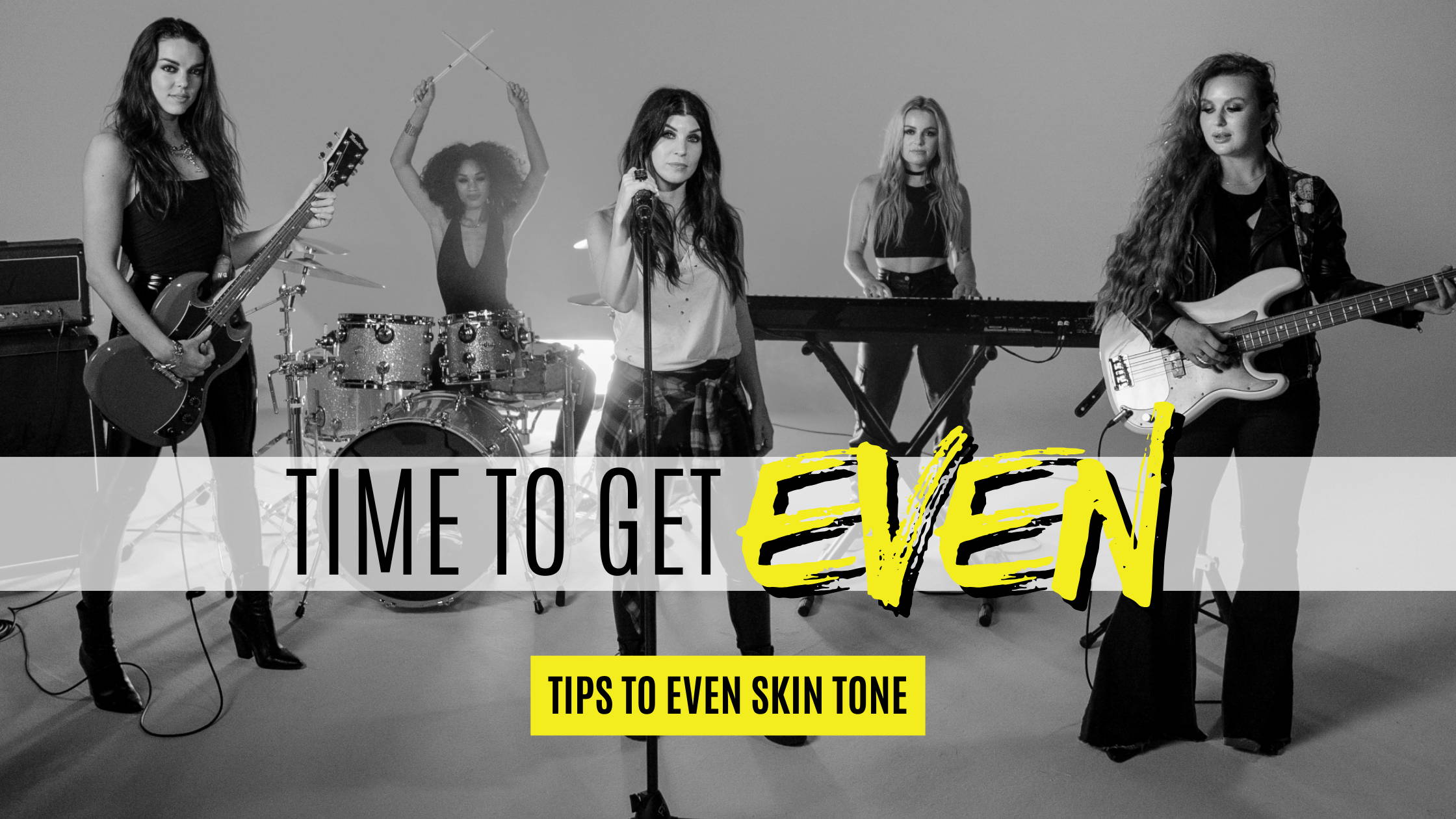 Do red blotches, sun damage, and dark spots have your skin feeling like a patchwork quilt?
The truth is uneven skin has a way of coming for all of us at some point. Some might even call it a sign of a life well lived, but if you aren't willing to go down without a fight here are a few ways to help heal your uneven skin.
Despite what TLC might have told you sometimes a "scrub" is a good thing. Like when it comes to exfoliating your skin.
Gently exfoliating your skin twice a week helps remove built up dead skin cells that are resting on your face. This helps reduce the appearance of dark spots and sun damage while keeping your skin from looking dull.
Removing all that built up debris also allows your skincare products to better penetrate your dermis, allowing them to work more effectively.
Dehydrated skin looks terrible, and it's going to amplify any unevenness in your skin.
Our Hydrating Beauty Oil mimics the oils found within your skin to create the ultimate hydrated harmony. Its anti-inflammatory properties helps soothe and repair redness caused by acne.

Alcohol has a few unsavory effects on your skin.
First it dehydrates your skin, amplifying the appearance of wrinkles and dark spots. It also contributes to your skin losing elasticity which is what gives it it's youthful appearance.
Alcohol causes the blood vessels under your skin to dilate making skin look irritated and inflamed. It can also make skin conditions like rosacea and sensitive skin even worse.
Our Perfecting Night Oil features Organic Argan Oil plentiful in Vitamin E.
It heals skin damage, reduces redness, and fights against wrinkles and fine lines all while you sleep.
Sun damage is a MAJOR cause of uneven skin. So making sure you apply sunscreen any time you head outside (even on cloudy days and in the winter) is key to preventing skin damage.
Even if you're already showing signs of sun damage it's important to keep applying sunscreen to keep any uneven spots from getting worse.