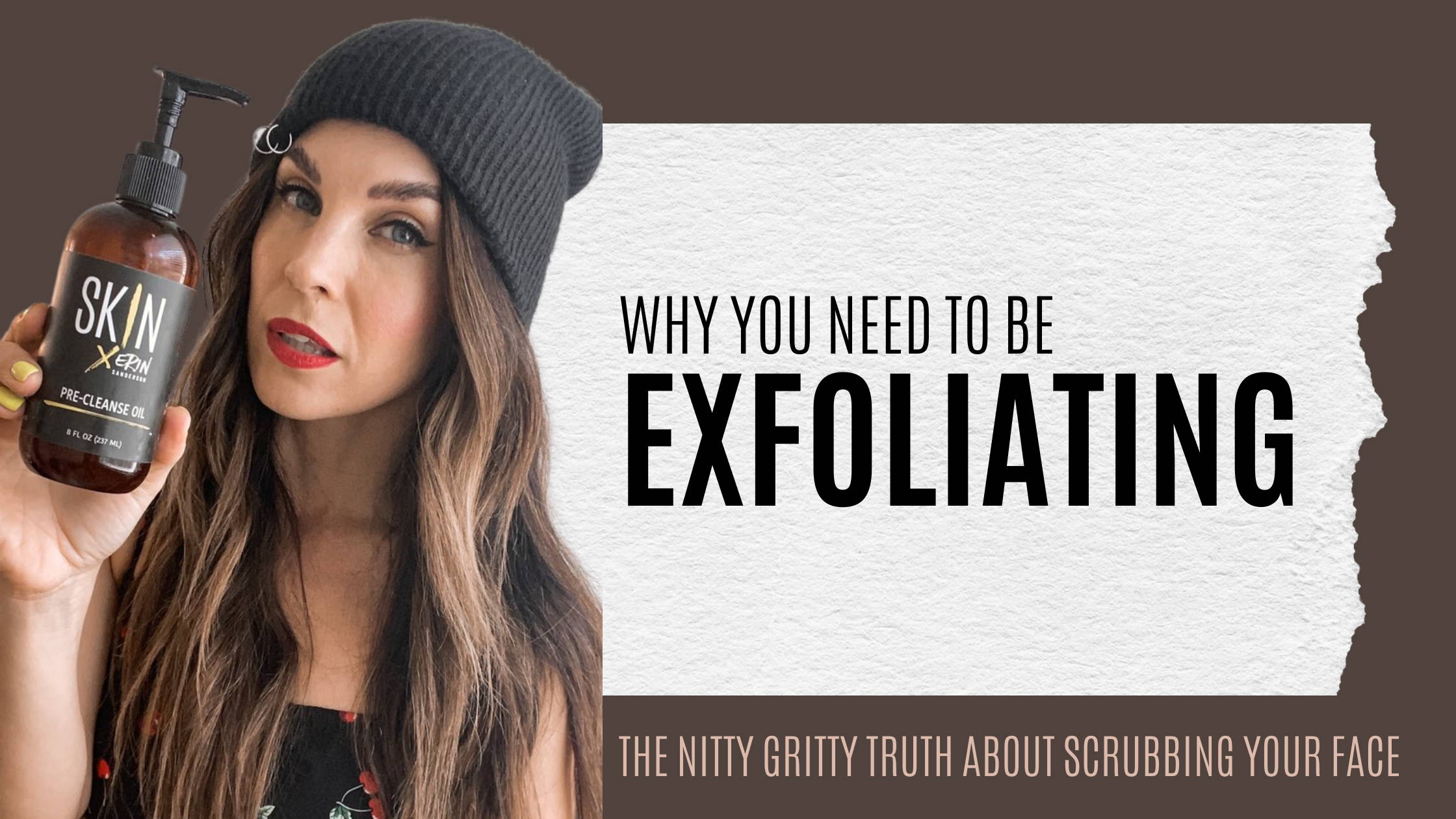 If you're new to the world of exfoliating the thought of scrubbing your face with something textured or gritty might sound...HARSH. But when done correctly a few times a week, exfoliating opens up a world of benefits for your skin.
While you're out there living your best life, dirt debris, makeup, and dead skin is taking up residence on your face. And like that dead beat roommate that never paid their rent, sometimes you gotta kick 'em to the curb. It's called tough love. Exfoliating is the perfect way to shed that nasty layer of skin and allow the healthy skin underneath to breath.
PROMOTE CELLULAR TURN-OVER
Will exfoliating remove ten years from your face? Probably not. But what it does do is brings new healthy skin cells to the surface. Which leave you looking more youthful and radiant.
ALLOW YOUR SKINCARE PRODUCTS TO PENETRATE DEEPER
If you've got a thick layer of dead skin and debris living on the surface of your skin then it's probably blocking your skincare products from getting where they need to go. Exfoliating away that layer allows your skincare to work even better.
OUR SIMPLE EXFOLIATING RECIPE
Now that you're team exfoliate you might be excited to know that you can make a super easy (and dreamy feeling) exfoliator using only our Pre-Cleanse Oil and some baking soda below. Check out the video below for a quick tutorial. Happy scrubbing!