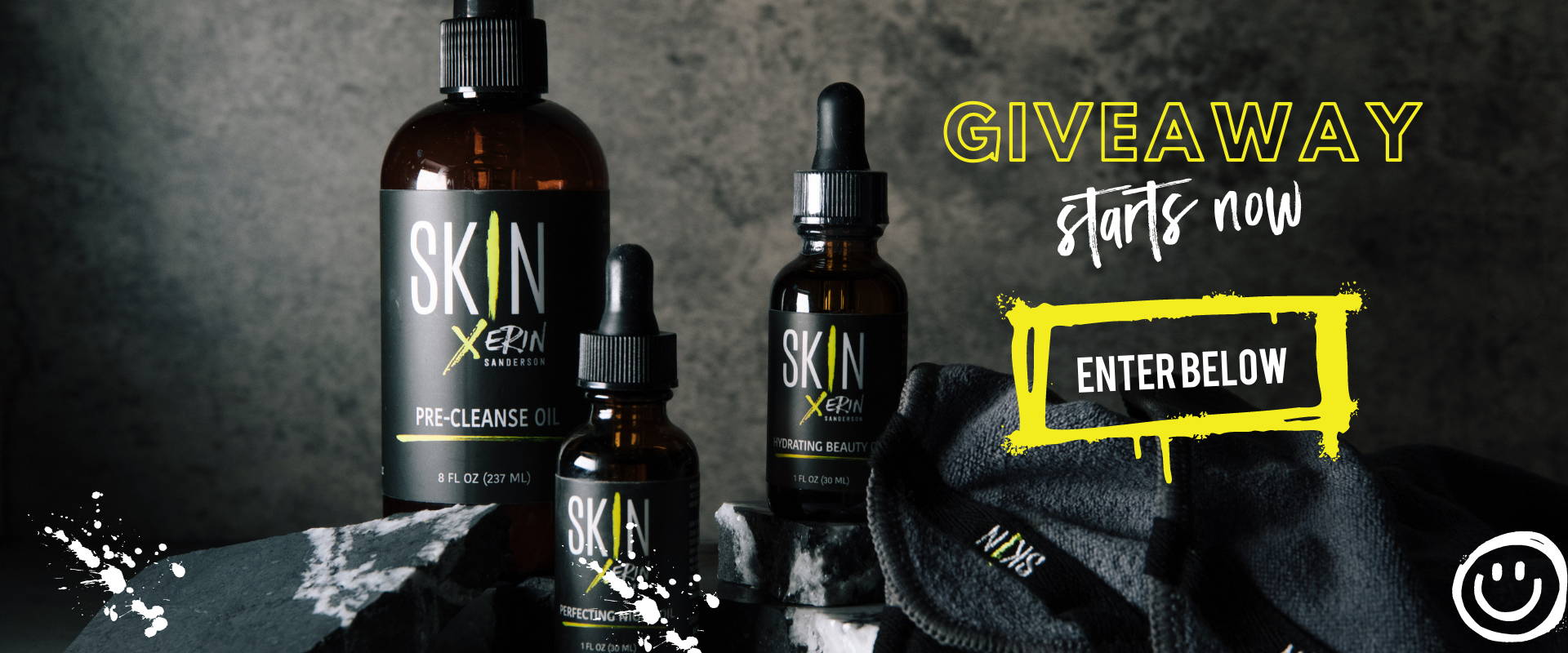 Submit your email below to enter this giveaway.
In honor of our founder, Erin's 43rd birthday, we're offering 43% off the 3 Piece Great SKIN Kit to 43 different winners!
3 Piece Great SKIN Kit
This kit is the holy grail of skincare and includes everything you need for luxurious, glowing, silky smooth skin. These oils are known for their intense hydrating action, anti-aging properties, and anti-inflammatory benefits. And did we mention that they're 100% all natural!?
Submit your email on this page to instantly enter to win this kit.
On Friday, 4/14 we'll draw the winners!
Best of luck from all of us at SKINxErin!
NOTE: As always, this giveaway is open to everyone in the world ages 18+! No need to purchase or like our Facebook or Instagram page. Also, this giveaway is not supported or endorsed by Facebook or Instagram.