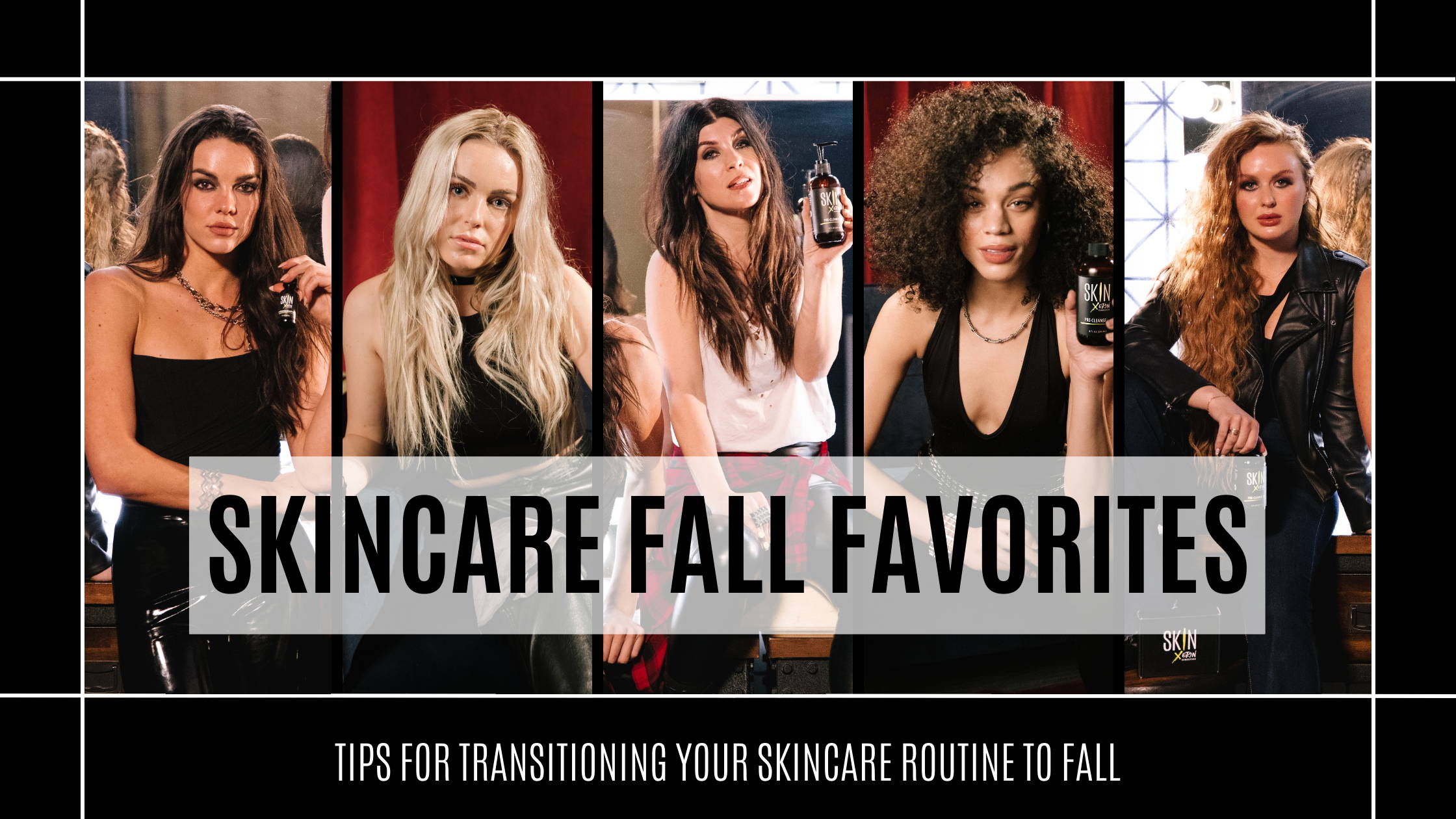 EVERYTHINGS CHANGING. EVEN YOUR SKIN.
It's that transitional time of year, when you're not sure if you should sip a margarita or start busting out the Fireball (we don't do pumpkin spice). When you need a flannel in the morning but you're roasting tits by the afternoon.
All that complicated temperature fluctuation wreaks havoc on dry skin. So if you're feeling a little extra flakey this time of year, here are some things that might help you ditch the dryness.
Add a little of our Perfecting Night Oil to your morning routine by mixing it with a drop of our Hydrating Beauty Oil. Together they make the dreamiest hydrating and healing magic you've ever witnessed.
We love a cozy home just as much as the next guy, but anytime your heater kicks on it sucks some major moisture out of your home.
So if you've reached the time of year when your turning up the heat in your home a humidifier is a must.
Adding that moisture back into the air is crucial for keeping your skin from drying out.

In the fall and winter months when there's less humidity in the air it's important to switch to a gentler cleanser.
Using a cleanser like our Pre-Cleanse Oil which gently removes debris while balancing your skin and adding back lost moisture is a great way to soothe dry skin.
Sometimes it's tough to remember to drink water when it's not a BAJILLION degrees outside, but staying hydrated is a big part of healthy skin.
It's recommended to drink half your body weight in ounces over day. For example: if you weigh 160 pounds you should drink 80oz of water. But heck if you're ever gonna be an over achiever here is a great way to start.
And if you're struggling to get in those ounces try eating cucumbers or watermelon, both are high in water content and low in sugar.