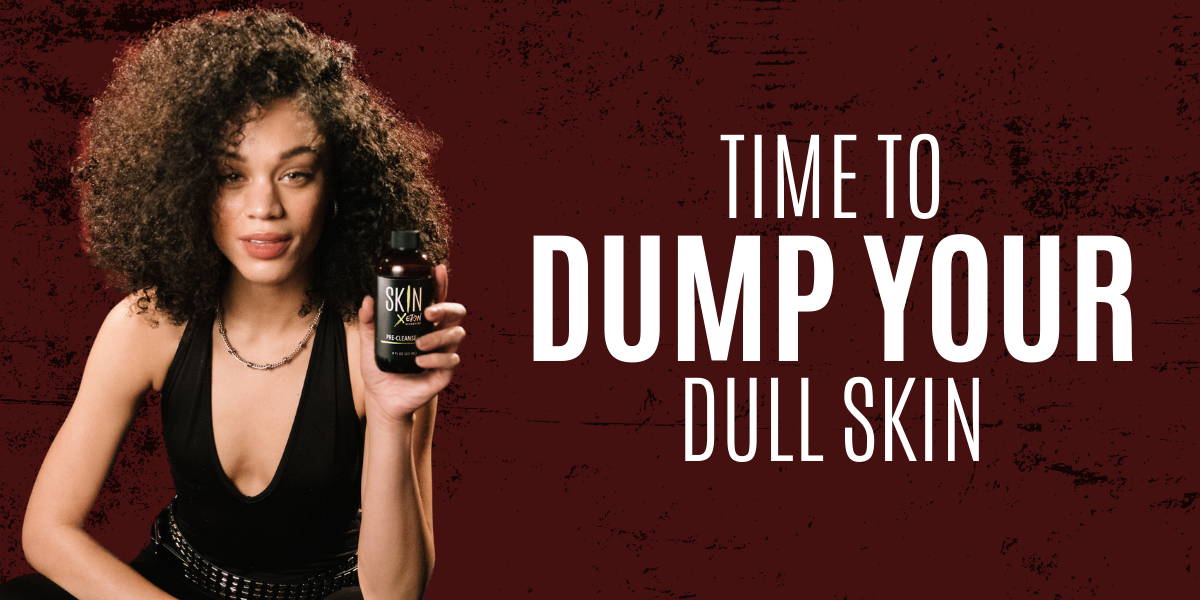 OUR EASY EXFOLIATING TREATMENT
Remember when you could treat your body like an old honky tonk and still wake up every morning looking like Aphrodite rising from the sea (aka a glowing goddess). Now you're drinking kale smoothies, applying sunscreen and your skin still looks dull.
Don't Hate. Exfoliate.
As we age our cell regeneration slows down and can leave a build up dead dull skin just laying around on our face. Kicking that crud to the curb is the quickest way to regain your glow.
Here's my recipe for a quick and easy exfoliant (cause mama's got shit to do) and all you need is 1 pump of SKIN Pre-Cleanse and baking soda.
1. Massage ½ pump of SKIN Pre-Cleanse into your skin.
2. Add ½ pump more to the palm of your hand.
3. Then mix in 1 tsp of baking soda to yourPre-Cleanse
4. Apply the mixture to your face and massage gently to exfoliate.
5. Rinse Clean and Dry - Continue the rest of your skin routine.
If you're looking for a gentle way to exfoliate everyday check out our Cleansing Cloths. Not only do these cloths hold up to facial oils without drying out or getting crunchy, they also gently exfoliate as you use it to leave your skin glowing, smooth, and clear.
EVERYTHING YOU NEED TO GET YOUR SCRUB ON: