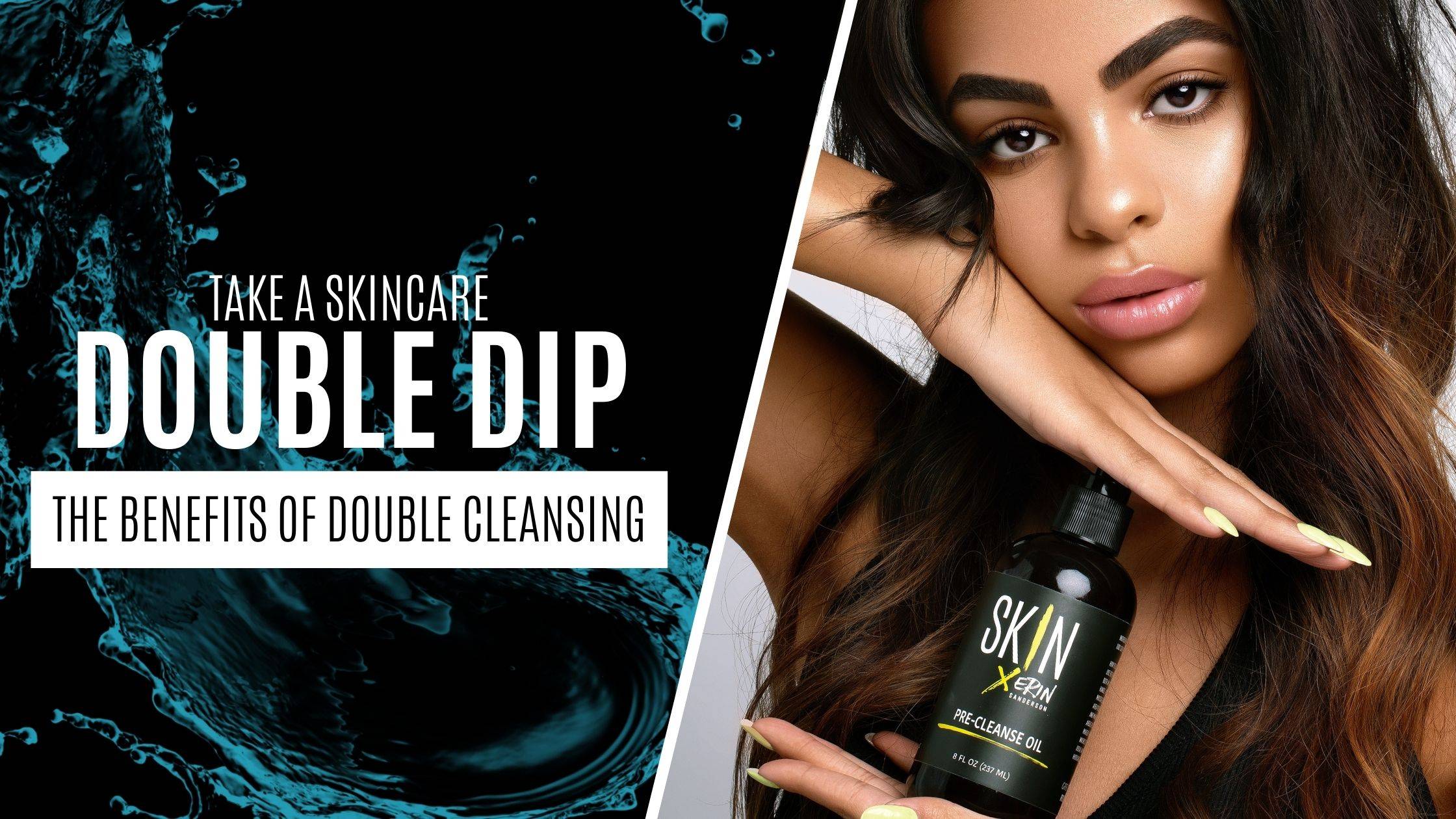 A DOUBLE TAKE ON DOUBLE CLEANSING...
One of the biggest skincare trends right now is double cleansing. If you haven't heard of double cleansing it's exactly what it sounds like, washing your face twice to better cleanse your skin.
And although jumping onto "beauty trends" can sometimes end in disaster, depending on your skin, double cleansing can be beneficial to your overall skin health.
DOUBLE CLEANSE BENEFITS...
It's no surprise that one of the BIGGEST benefits to double cleansing is to get your skin...well...cleaner (duh).
Have you ever washed your face and left make-up and dirt behind (I see you eyeliner)? When you double cleanse your first cleanser has the job of removing surface impurities like make-up, which allows your second cleanser to come in and really penetrate deeply into your pores for more thorough clean.
Doing a better job cleaning out grime for your pores means better sebum production and less breakouts, and who doesn't want that.
Double cleansing also helps prepare your skin to better absorb your other skincare products like our amazing Hydrating Beauty Oil and Perfecting Night Oil.
WHY PRE-CLEANSE IS THE ULTIMATE FIRST CLEANSE...
Our Pre-Cleanse is an all natural oil based cleanser which makes it the most effective cleanser to use first. That's because oil is best for breaking down oil based impurities like make-up, sunscreen, and sebum.
Not only does it cut through the above-mentioned gunk on your face like a hot knife through butter, but it's also deeply nourishing and never harsh on your skin.
Gently massaging Pre-Cleanse Oil into your skin is an excellent way to help promote cellular turnover and improve skin's elasticity (younger skin).
Honestly, this stuff stands pretty great on its own, but because it's a team player, it does its part to help your cleanser (and other skincare products) work even better.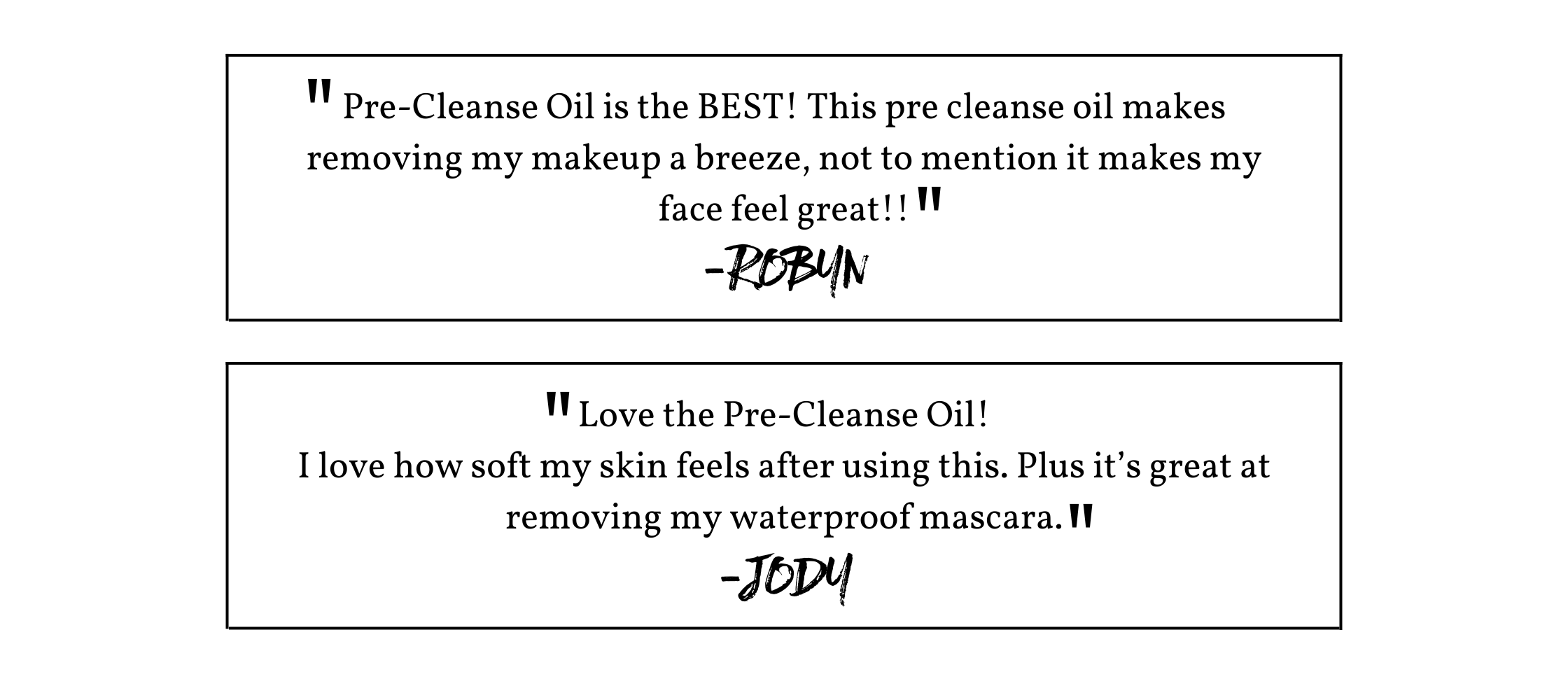 WHO SHOULD DOUBLE CLEANSE...
Although double cleansing can be used by anyone, it really benefits people with oily and acne prone skin.
If you have dryer skin or notice irritation by adding an extra cleanser to your skincare routine you can try only double cleansing at night when you tend to have more build up on your skin, or simply take double cleansing out of your routine all together.
Don't fret if double cleansing doesn't turn out to be right for you. Our Pre-Cleanse oil can help hydrate and cleanse your skin all in one simple step!