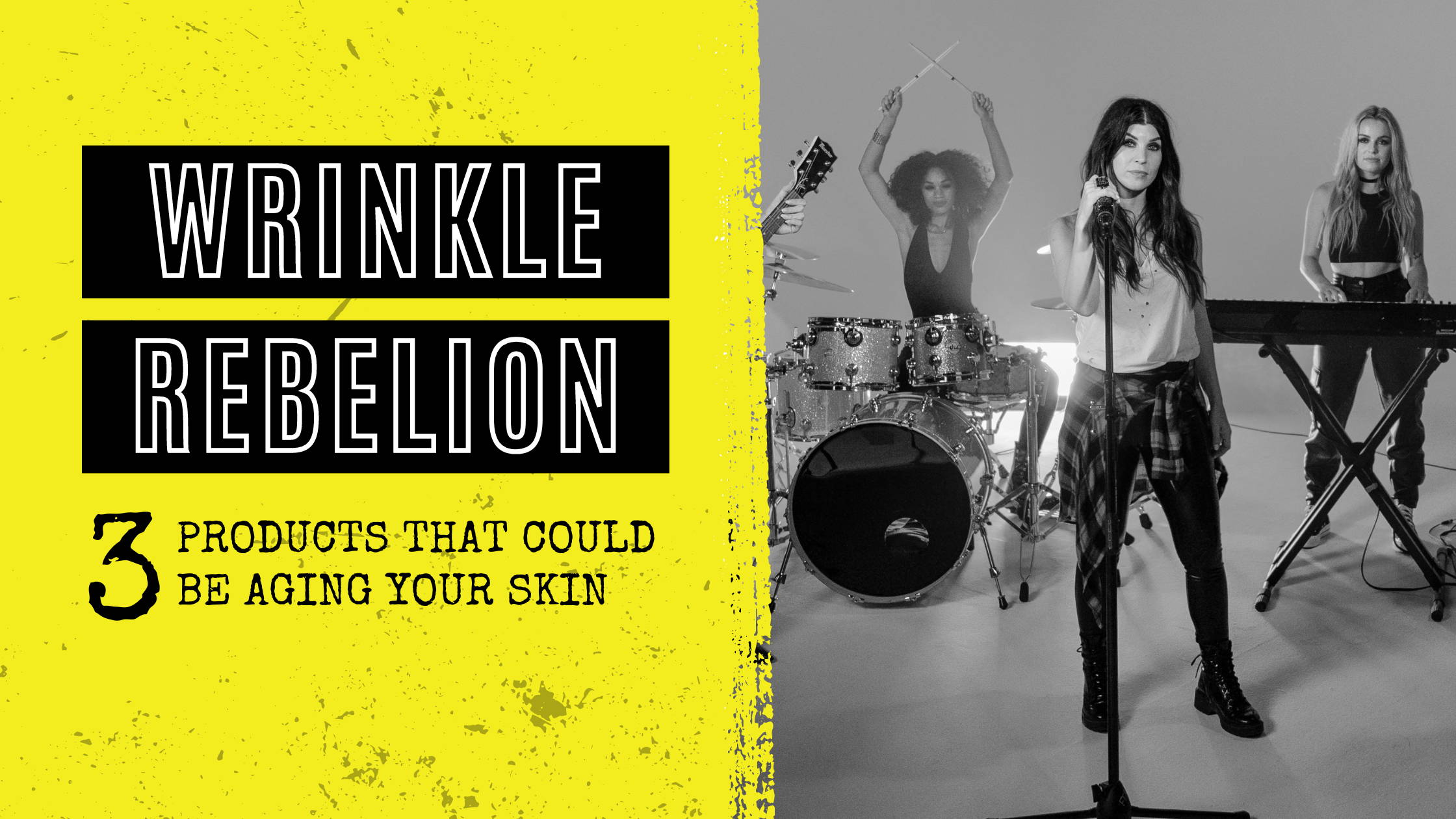 Sometimes beauty products aren't...well...beautiful.
We could write an entire novel on the crappy ingredients that some companies try to sneak into your products, but that's a story for another time.
Today we are focusing on some beauty products that might be aging you before your prime, and how you can keep looking as young as you feel.
So you might be thinking to yourself...Hey SKINxERIN didn't you just put out an entire blog about the benefits of exfoliating.
You bet your tits we did!
That's because exfoliating can be an amazing tool for maintaining radiant skin. But like mama always said "too much of a good thing can be bad". If you're using an exfoliating cleanser, and an exfoliating scrub, and an exfoliating mask, well that just might be too much exfoliating. You've cruised right past gently scrubbing off built up dead skin and crash head first into peeling off your skins natural barrier.
TIP: Try only exfoliating a few times a week, or using only one exfoliating product at a time.

Traditional Retinol is known for it's anti-aging properties so why would it age your skin? Well some Retinoid based products (not all) can also be extremely harsh and drying, especially if you have sensitive skin. And in case you're new around here...dehydration is the NUMBER 1 AGER of skin. So if you're using one of these products and you notice it drying or irritating your skin it's time to move on to a better beauty product.
TIP: TRY OUR PERFECTING NIGHT OIL. IT FEATURES ORGANIC ARGAN OIL WHICH HAS BEEN USED TO HYDRATE AND HEAL SKIN FOR 100's OF YEARS.

Say it with me...cake is for eating not for your face. Not only does a heavy foundation sink into every crease and crevice, it also suffocates your beautiful skin. Try using a light tinted moisturizer or bb cream. You will probably be surprised how much better your skin looks after a few weeks of fresh air. Remember that beautiful skin starts at the base. Finding an effective natural skincare line like SKINxERIN can help you feel confident enough to go foundation free.
TIP: TRY ADDING A DROP OF OUR HYDRATING BEAUTY OIL TO YOUR FOUNDATION TO MAKE A DREAMY HYDRATING TINTED MOISTURIZER.