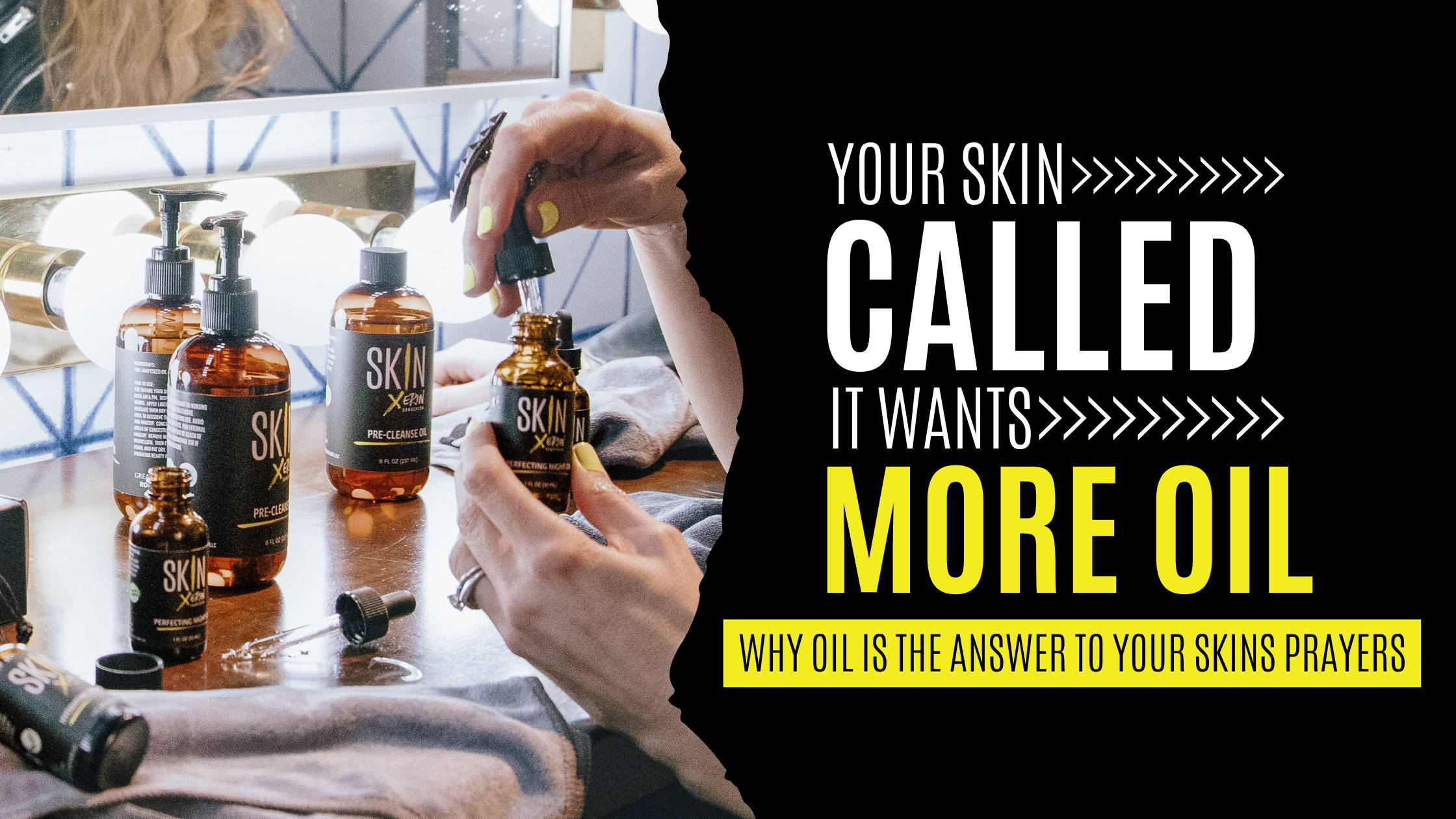 Why Settle for Less?
SKINxErin Outperforms the Rest
In the video below, SKINxErin goes head-to-head with a leading cleanser on the market. Check out the results..
...and this is just the greatness in step 1 of the 3 Piece Great SKIN Kit!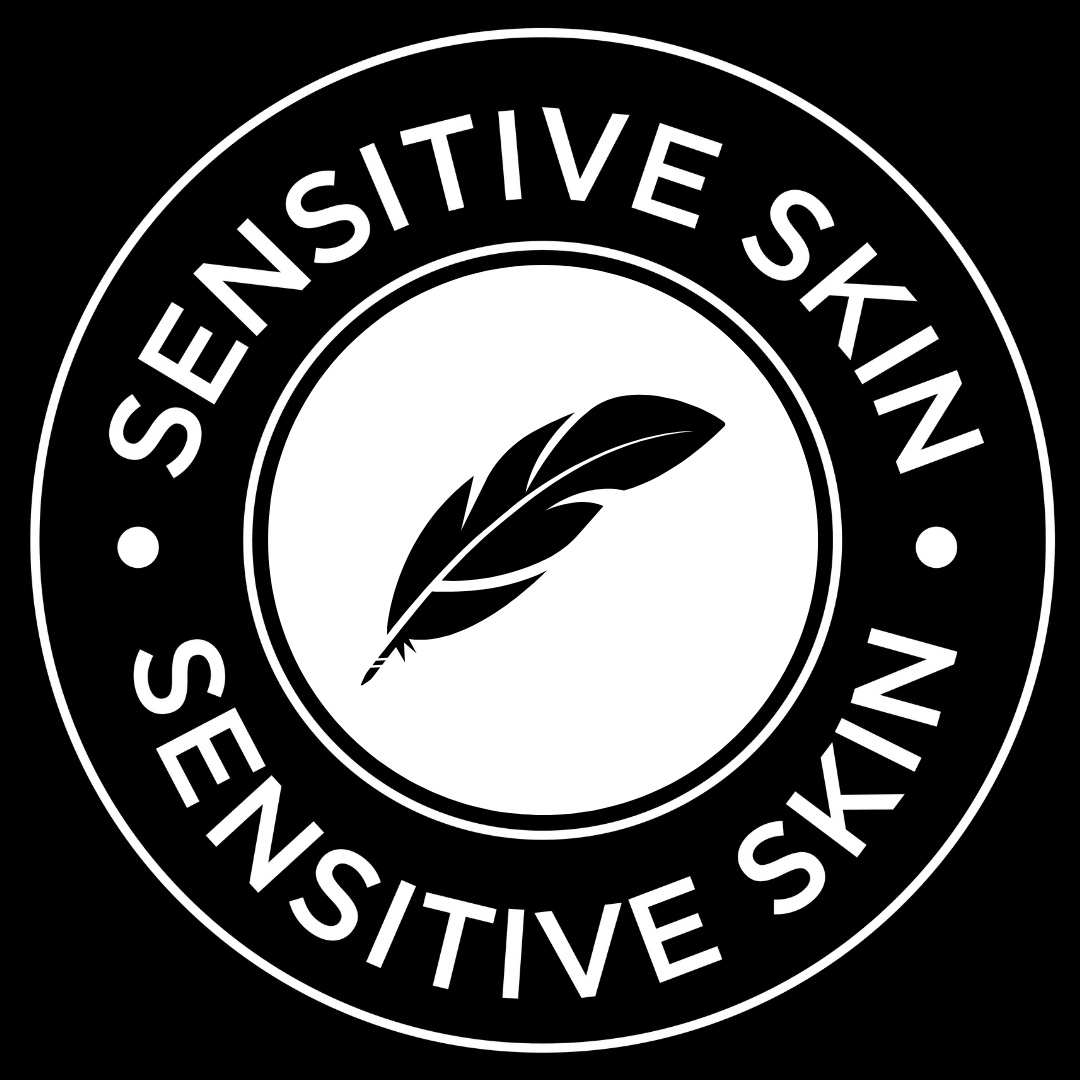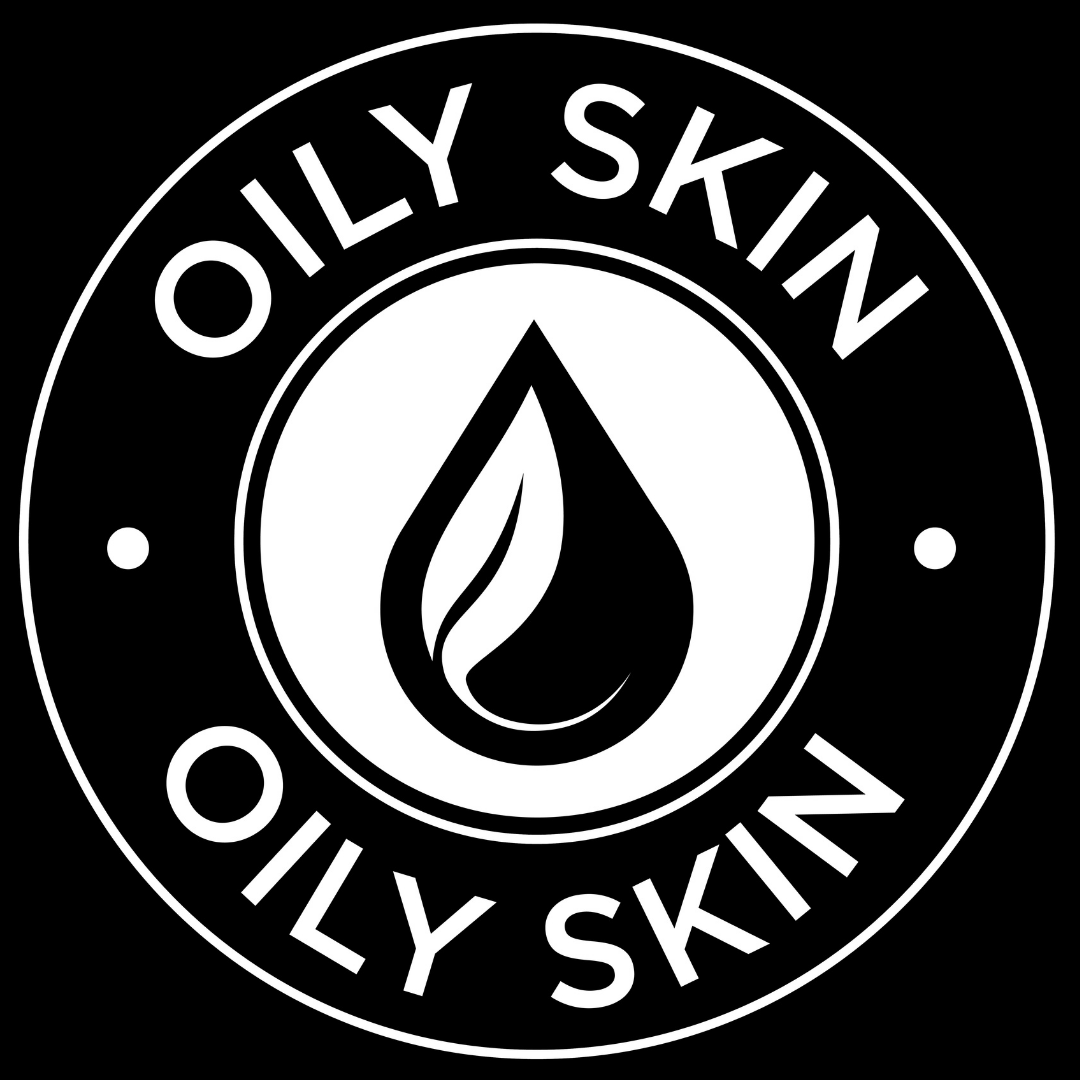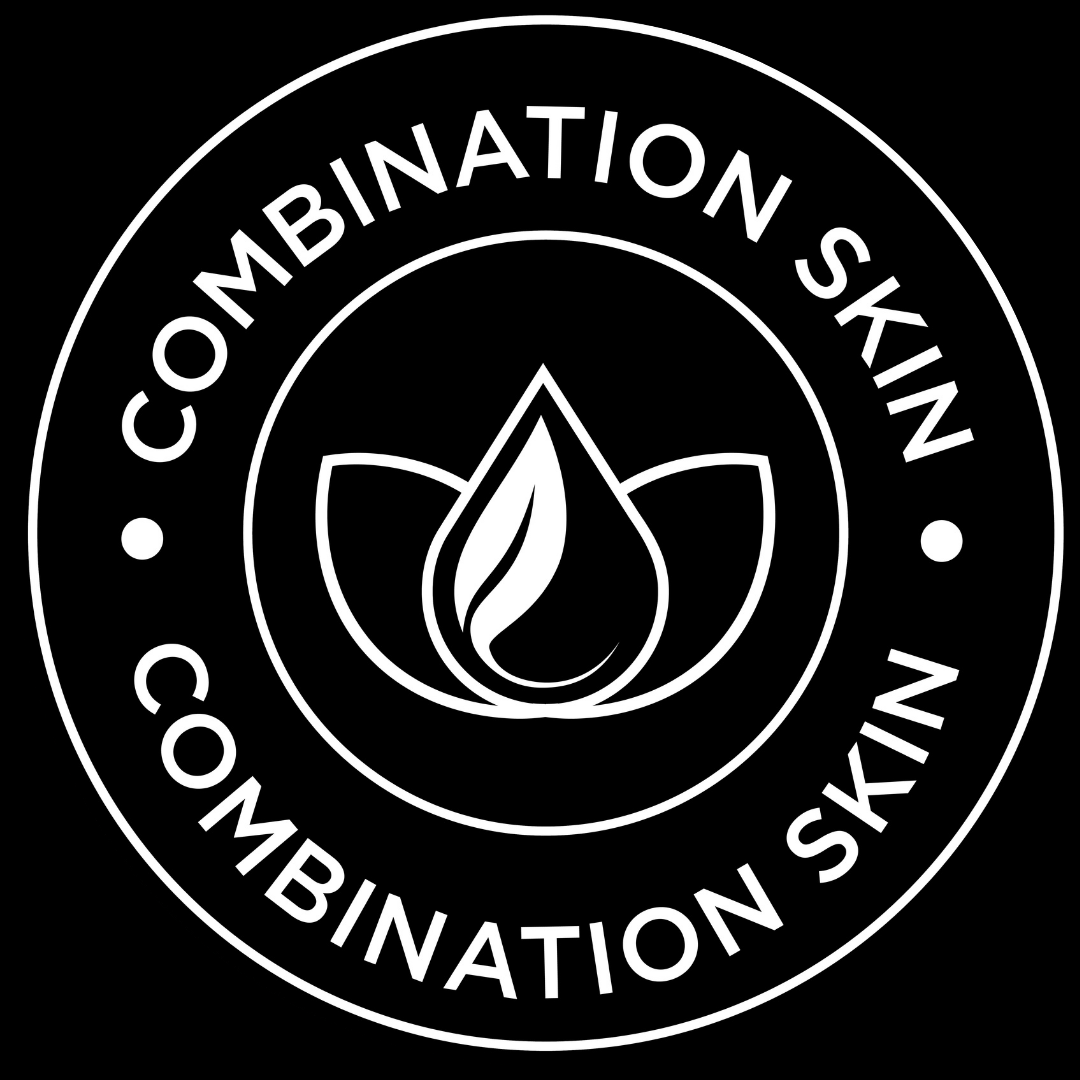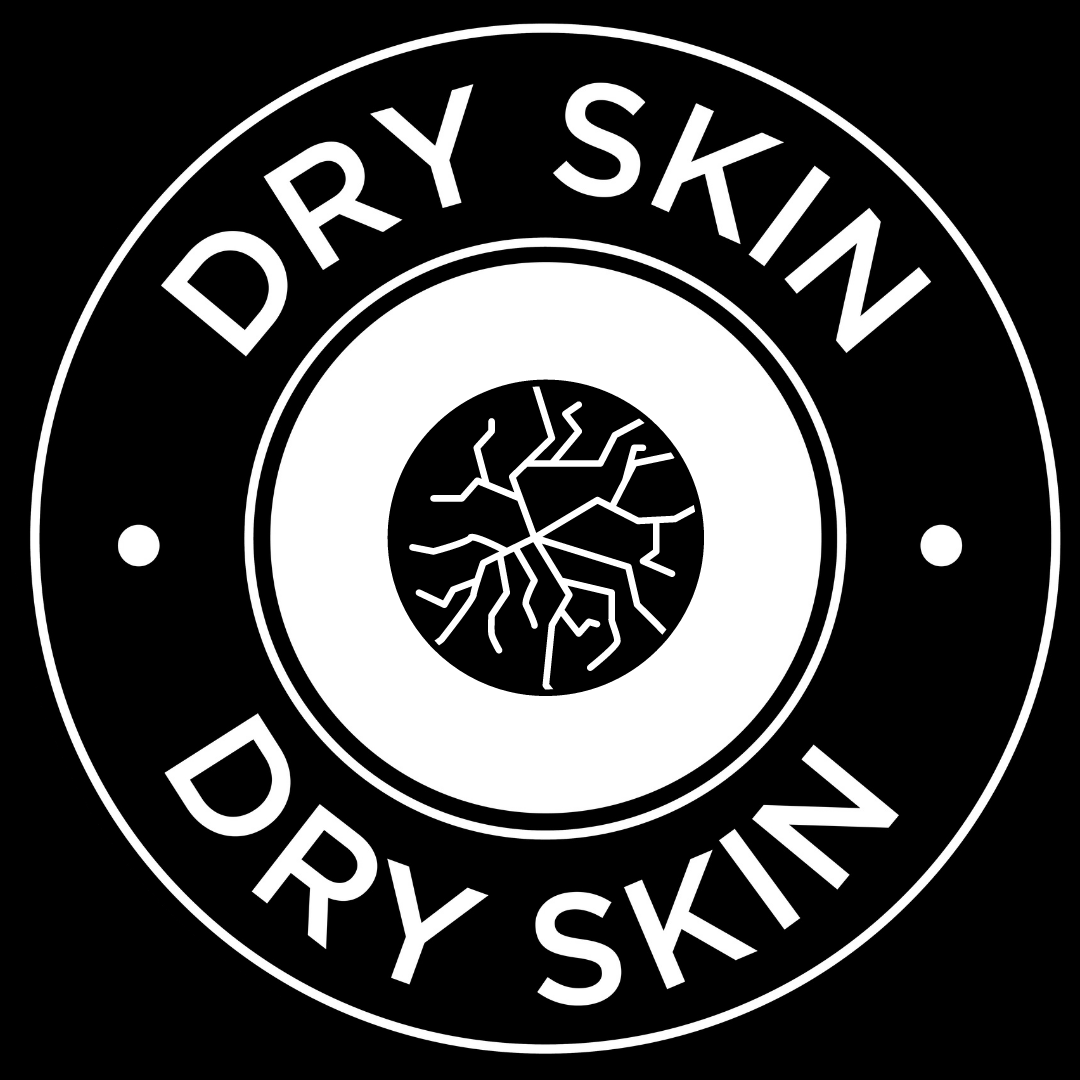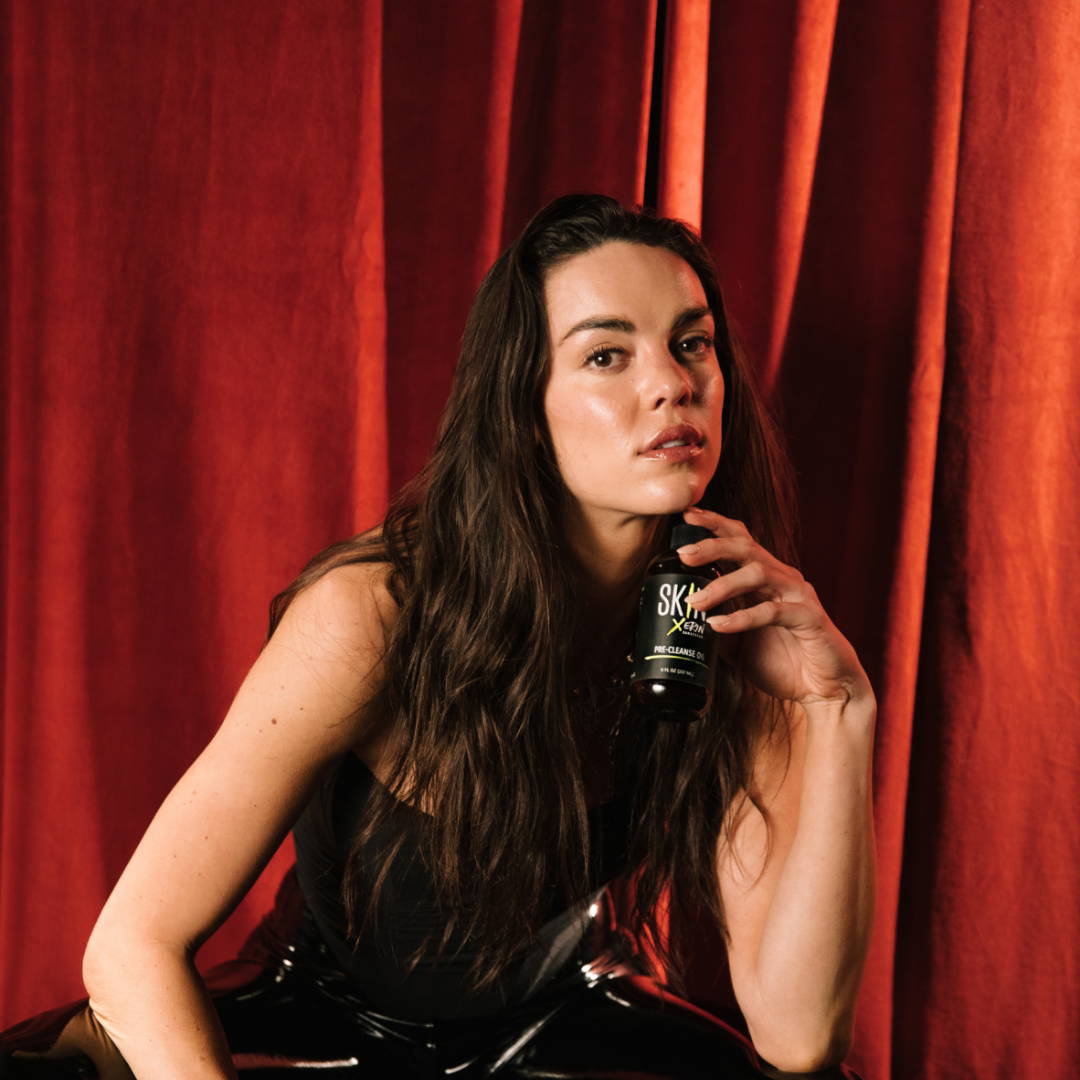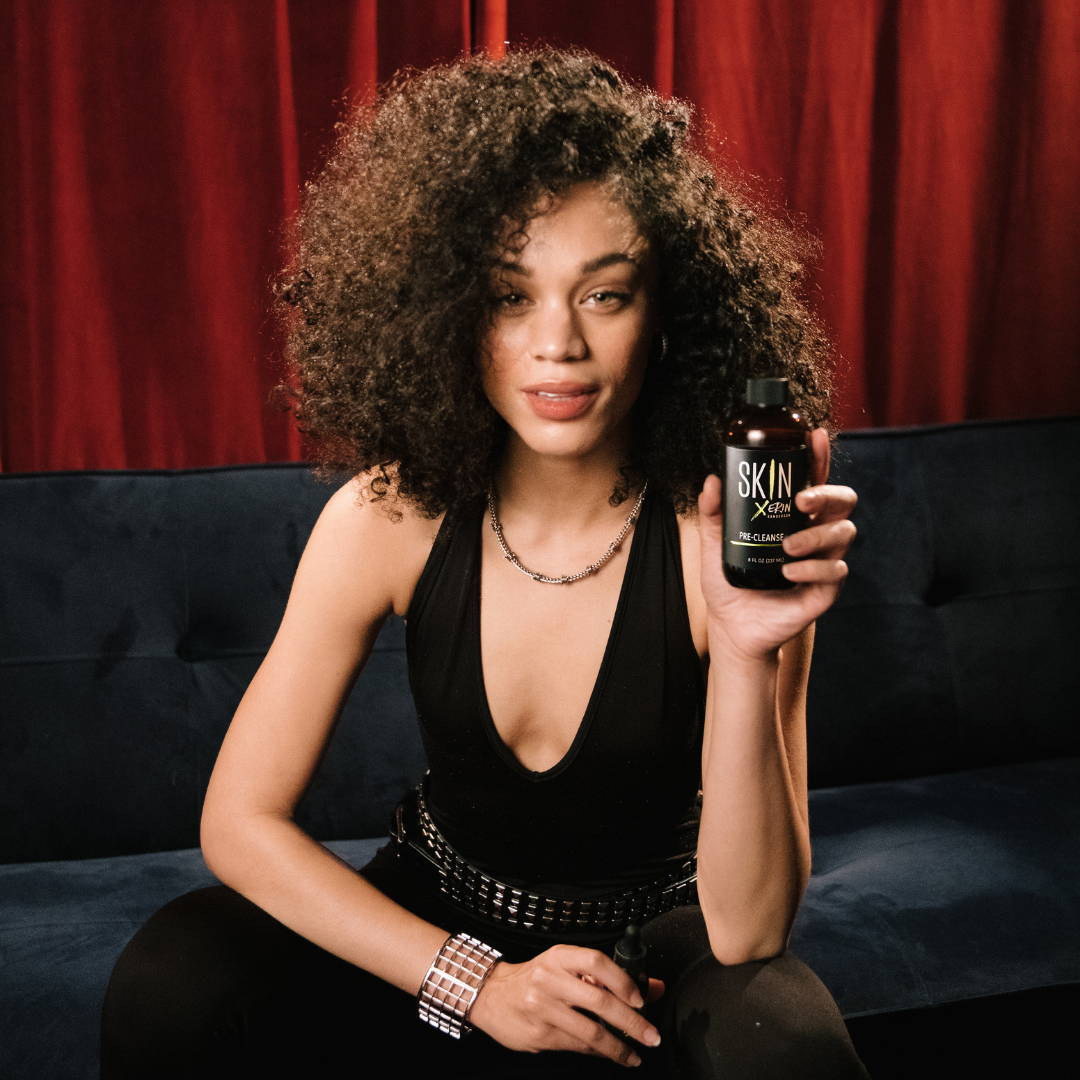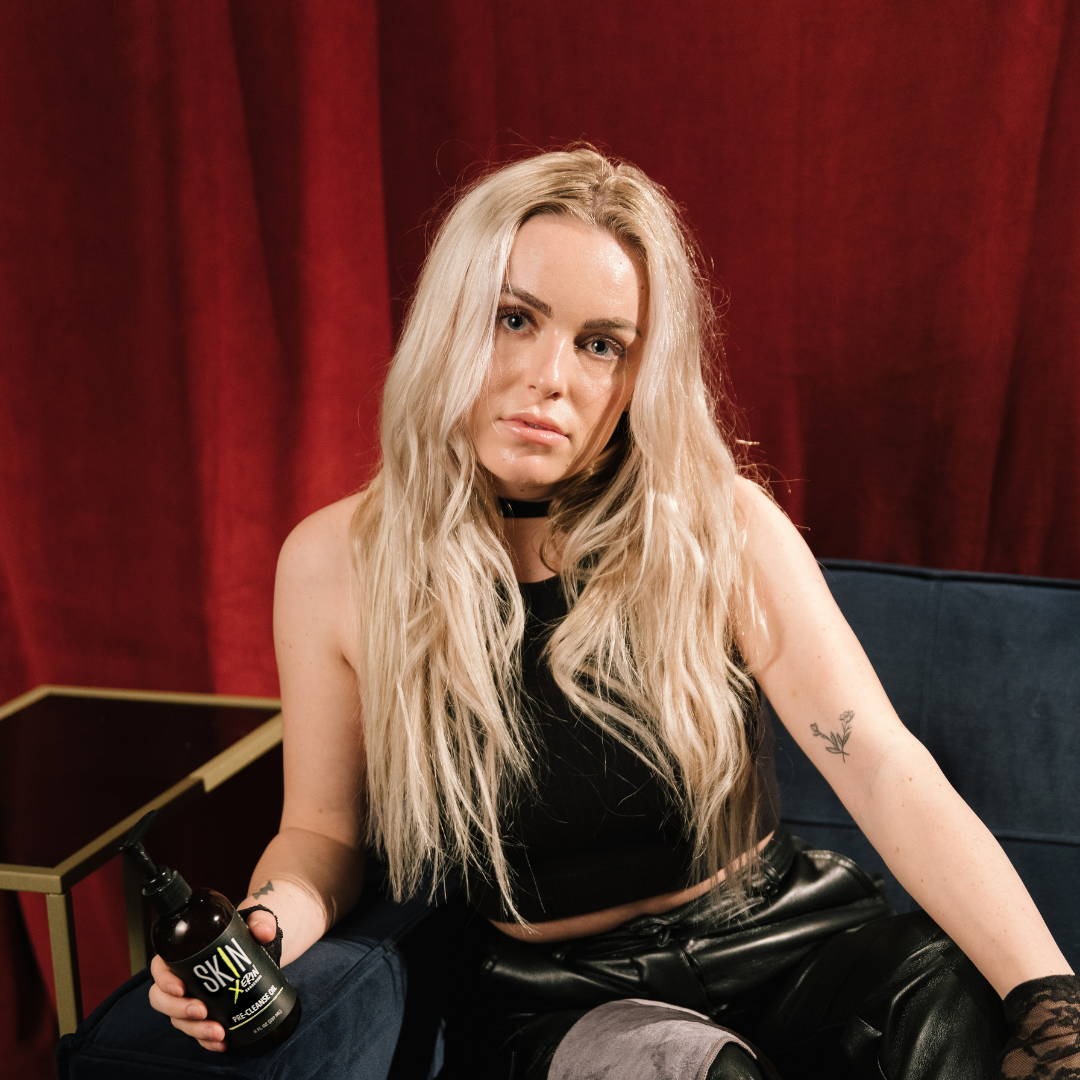 Everything You Want in Your Skincare (And Nothing That You Don't)
Our Pre-Cleanse gently removes dirt, impurities, and even waterproof make-up without tugging.. all without stripping or drying out your skin. In addition to keeping your skin clear, it also helps your skin feel firmer and reduces the signs of aging.

The Cleansing Cloths gently exfoliate your skin making skin more permeable to absorb the nutrients from the Hydrating Beauty Oil and Perfecting Night Oil.
Hydrating Beauty Oil is a powerful and effective skin hydrator that never leaves your skin feeling greasy. Our signature Squalane Oil is known for its anti-inflammatory and anti-aging properties. So it's perfect for treating skin conditions like acne and eczema and reducing the appearance of wrinkles.
Perfecting Night Oil is loaded with Vitamin E & A and is rich with antioxidants and omegas that nourish skin, replenish elasticity, and reduce stretch marks. A few drops a day leaves skin smoother, more vibrant, and youthful.
All together they are the literal dream team of skincare. We meticulously hand selected these oils not only for their individual strengths but for the magic they create when working together.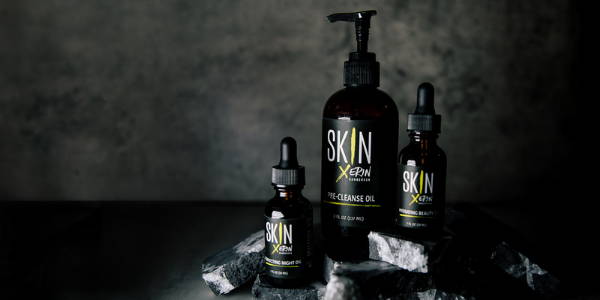 Pre-Cleanse Oil
This Pre-cleansing oil removes dirt, debris, excess cellular turnover, and make-up (without tugging) to ensure clean, clear, healthy skin. It promotes the restoration of collagen, making your skin feel more firm and minimizing signs of damage. Your skin will feel hydrated, nurtured, and ready to absorb the nutrients in your SKINxErin oil treatments. Ingredients: 100% Pure Grapeseed Oil
Hydrating Beauty Oil
This 100% pure squalane oil is a powerful and effective skin hydrator that will never leave your skin oily or greasy. It leaves behind nothing but luxurious, glowing, silky smooth skin. Squalane oil is known for its intense hydrating action, anti-aging properties, and anti-inflammatory benefits to help with skin issues like acne or eczema. It's also phenomenal base for makeup - it's so light and your skin drinks it in! Ingredients: 100% Pure Squalane oil (derived from olives)
Perfecting Night Oil
It's like a multi-vitamin for your face. This 100% pure organic argan oil has been my "secret" to great skin for years. This miracle oil is loaded with vitamin E, vitamin A, and antioxidants that nourish and revitalize skin! It's high levels of linoleic acid help to reduce inflammation making it amazing for acne prone skin, it's rich omega content is incredible for repairing lost elasticity and stretch marks, and it significantly improves skin hydration, smoothness, and visibly reduces deep lines and wrinkles! Ingredients: 100% Cold Pressed Organic Argania Spinosa (Argan) Oil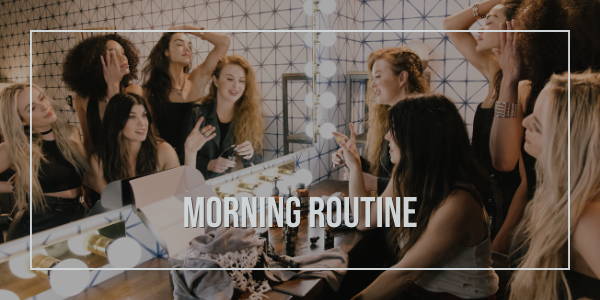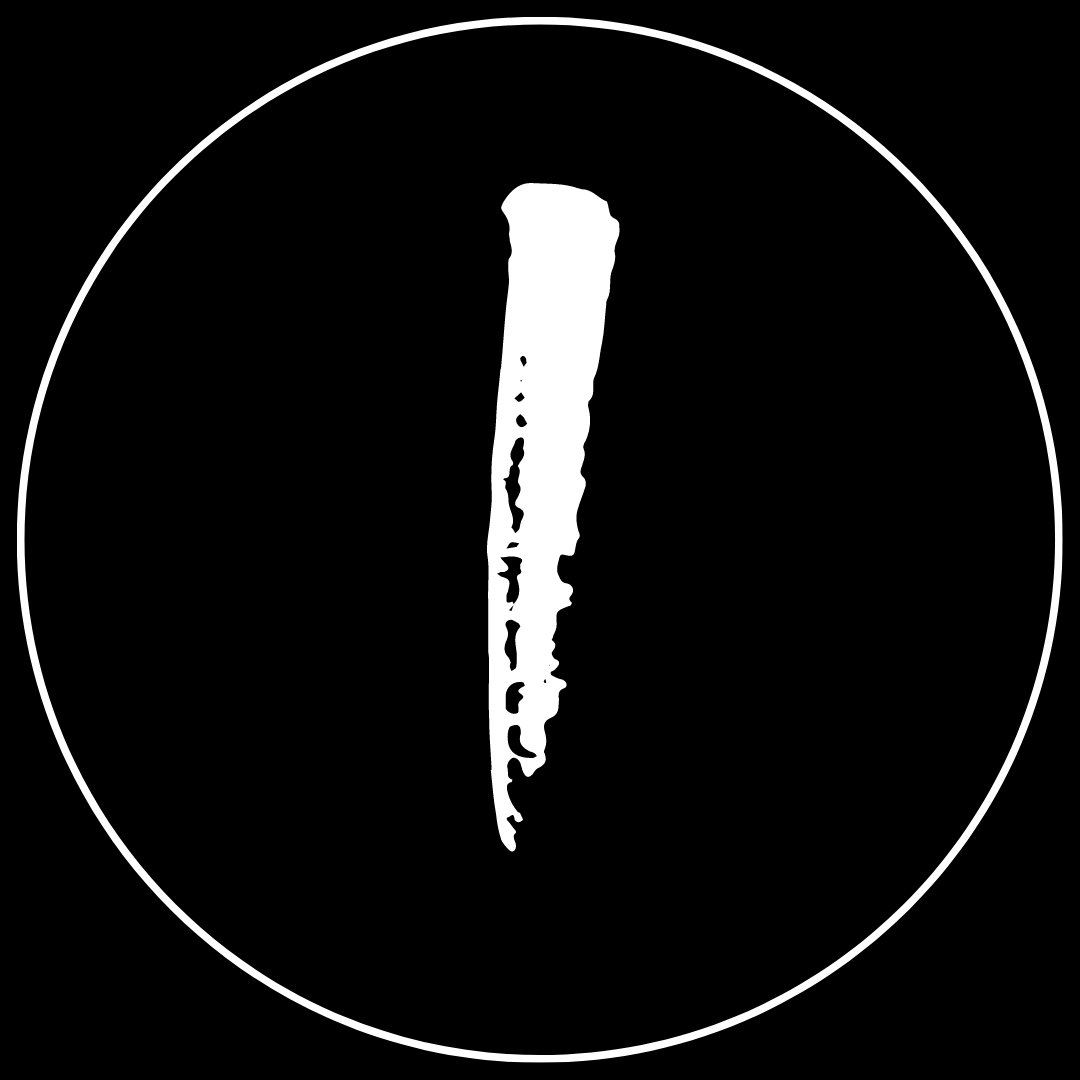 Apply Pre-Cleanse. Add 1 pump of the product to the palm of your hand. Massage into skin and wipe clean with a damp cloth.

Apply any sunscreens or serums. Think of this kit as the bookends to your morning routine. Start with the Pre-Cleanse and end with the Hydrating Beauty Oil.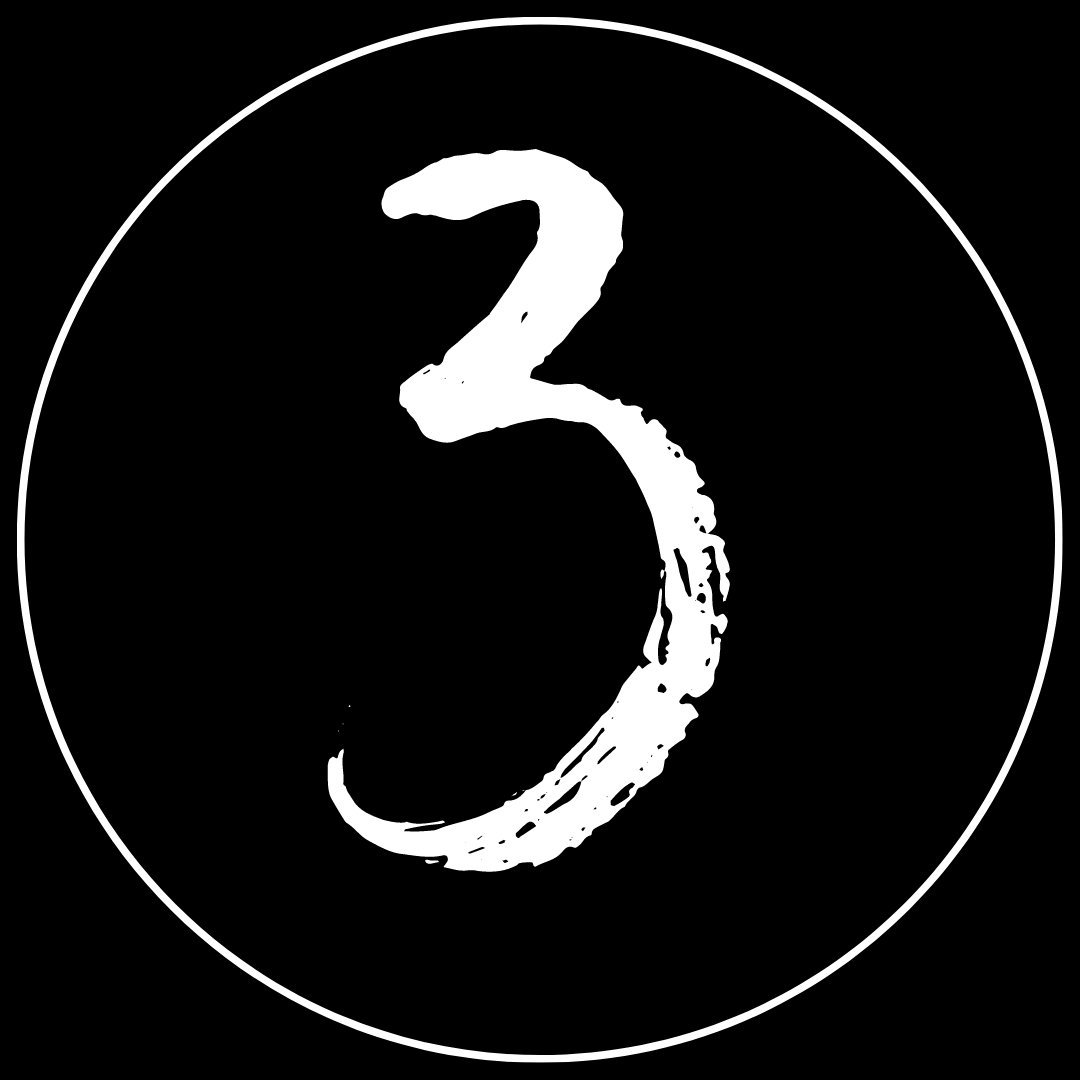 Apply Hydrating Beauty Oil. Complete your morning routine by applying a few drops of Hydrating Beauty Oil to your face and neck. Now you have the perfect base for your makeup.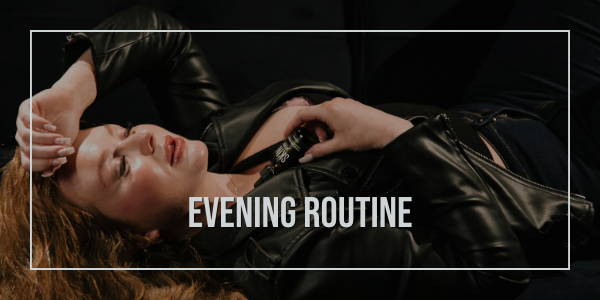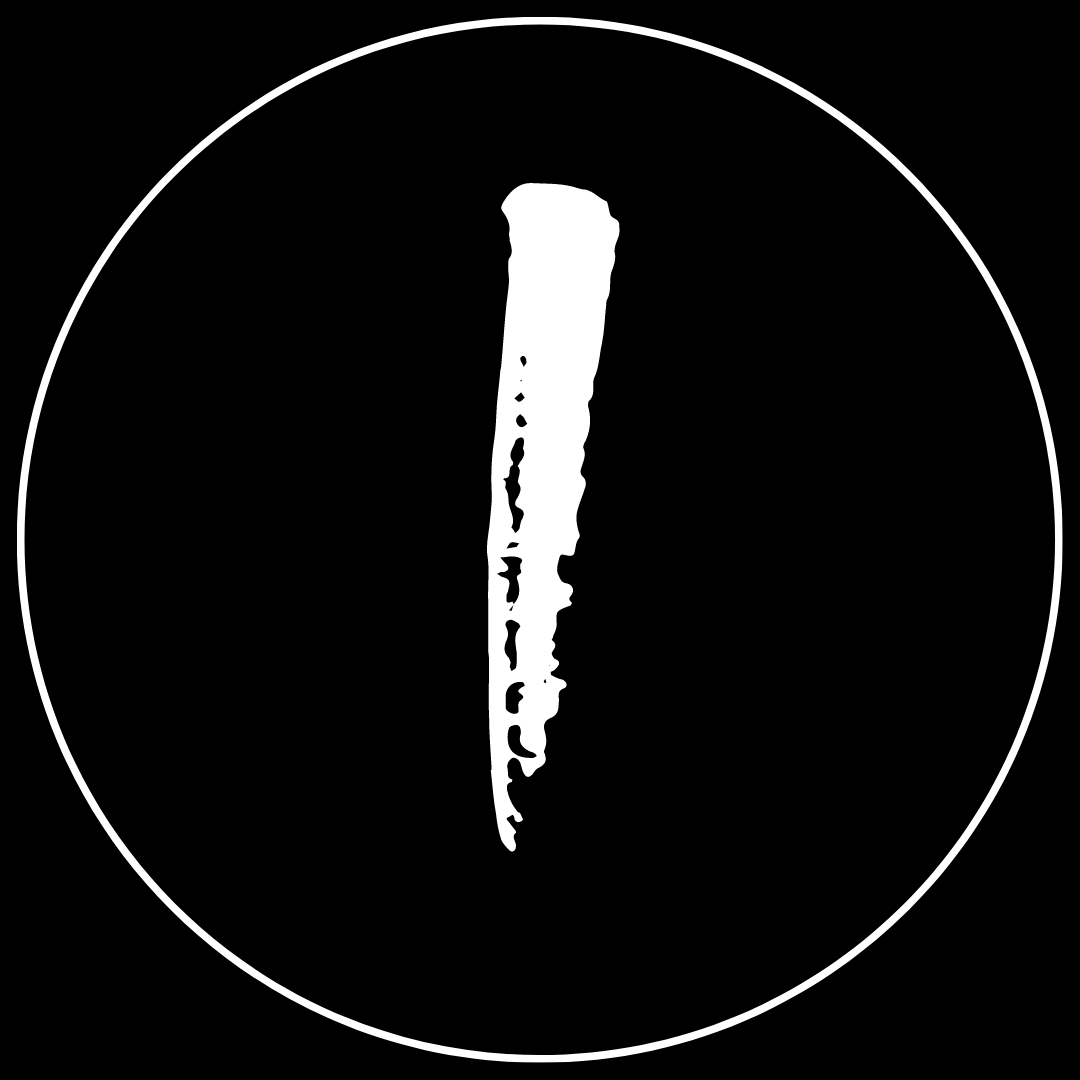 Apply Pre-Cleanse. Add 1 pump of the product to the palm of your hand. Massage into skin, concentrating on the eye area to remove all makeup, and wipe clean with a damp cloth.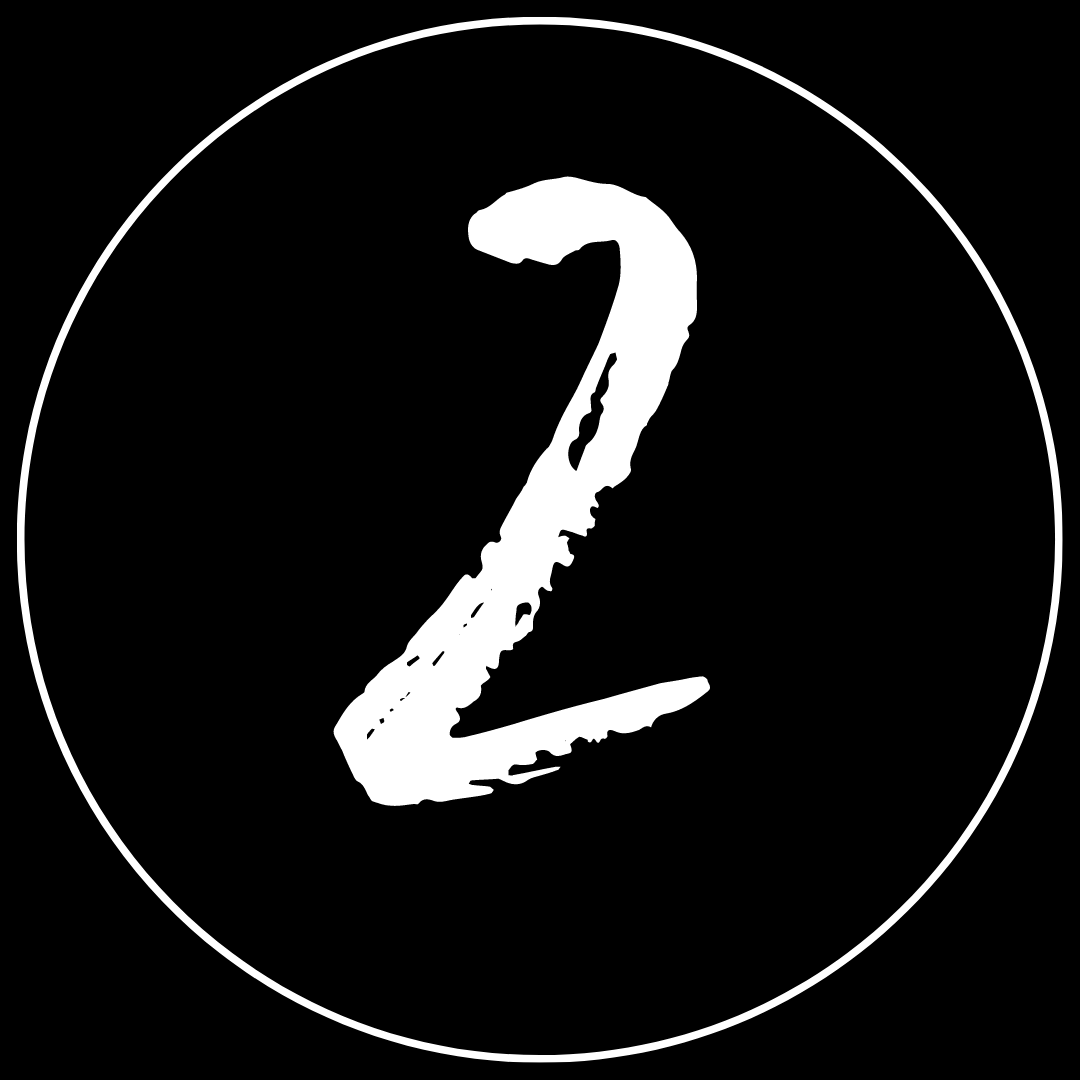 Apply any night time serums. Think of this kit as the bookends to your evening routine. Start with the Pre-Cleanse and end with the Perfecting Night Oil.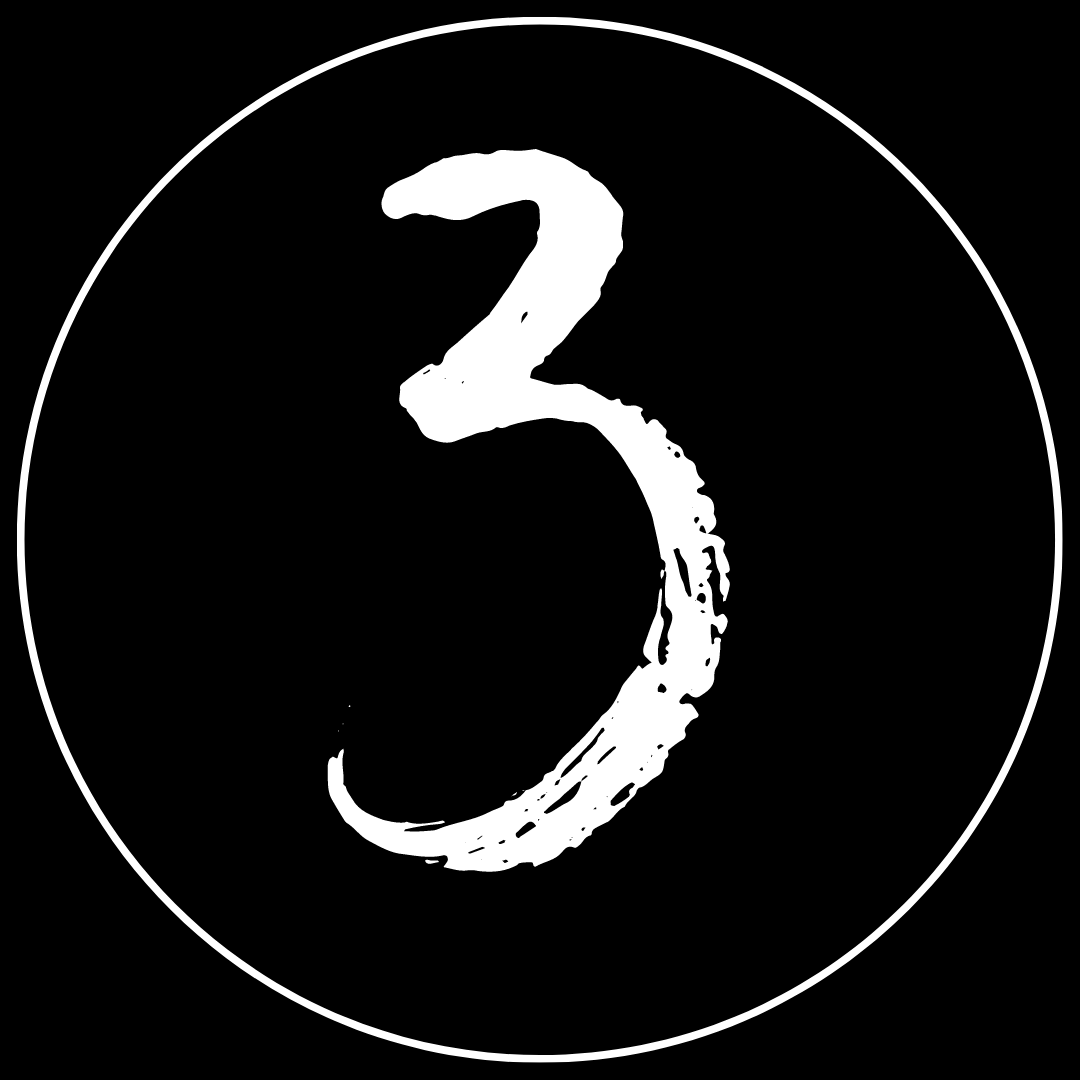 Apply Hydrating Beauty Oil. Apply a few drops of Hydrating Beauty Oil to your face and neck.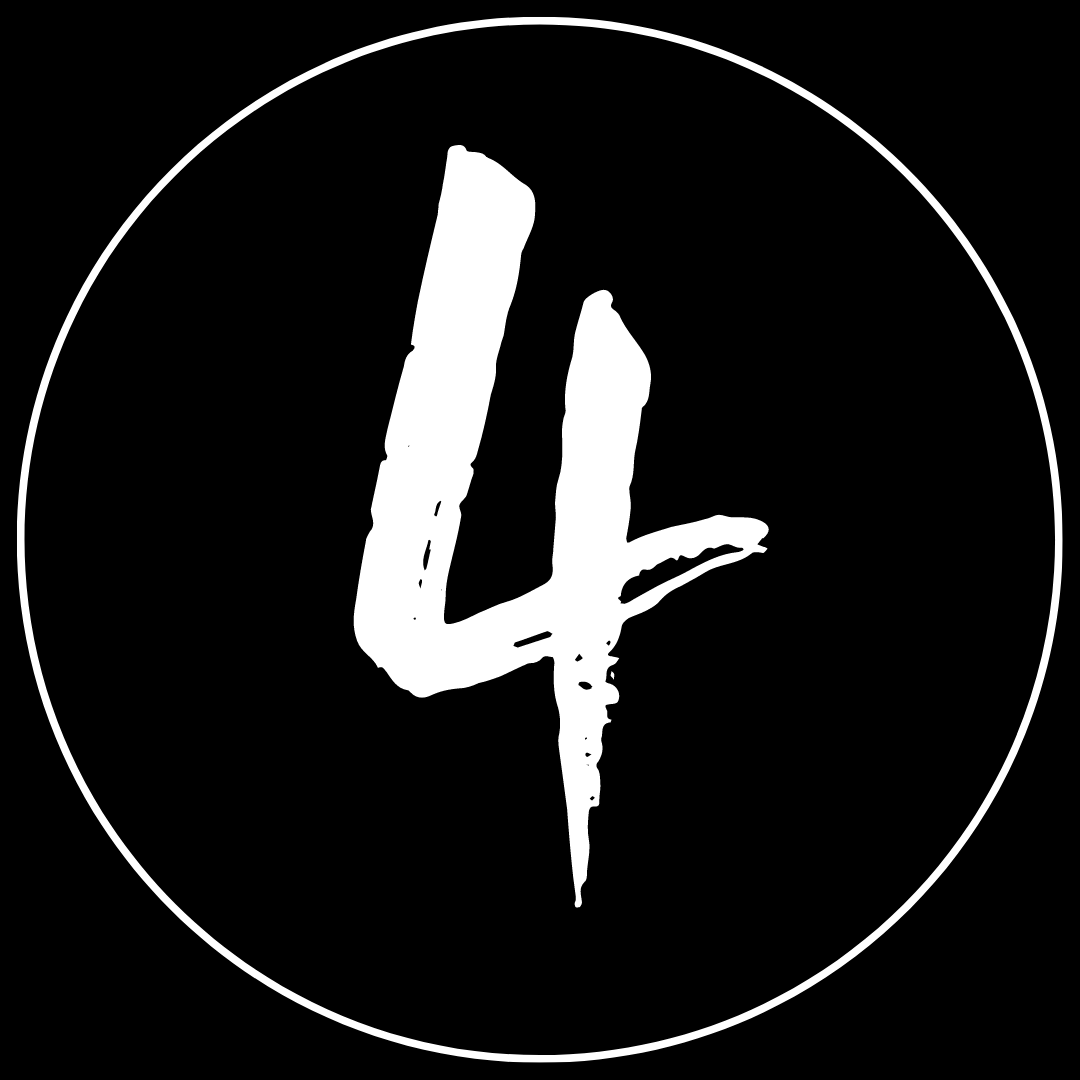 Seal everything in with Perfecting Night Oil. Complete your evening routine by applying a few drops of Perfecting Night Oil to your face and neck.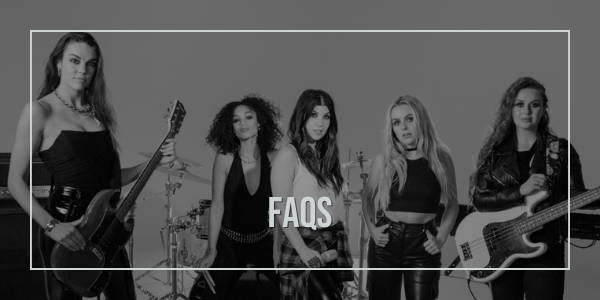 How long does a kit typically last?
Everybody's skin is different and may require more or less, but on average the oils last 3 months.
Can I use this kit with my current skincare products?
Absolutely! SKINxErin plays very well with others and integrates beautifully with any other serums, cleansers, sunscreens, or beauty products you already use. After you order your kit, we'll even advise on where to fit them into your current regimen for maximum results.
You have 30 days to try your SKIN products and if you aren't in love, you can return them for a full refund (less s&h). May I suggest trying our sample sizesfirst?
Is the kit suitable for reactive/sensitive skin?
Everyone's skin & sensitivities are different, so we can't give an across-the-board guarantee that your skin won't react. However, we have several customers that can ONLY use SKINxErin products because they don't cause any reaction for them.
Won't using oils make my skin oily?
Hell no! Did you know that oily skin is essentially just dry skin that's over producing oil to compensate? The real fix is to balance the skin so it stops overproducing sebum and pores remain unclogged. Think back to science class.. remember, LIKE CANCELS LIKE! Oil breaks down oil.
The RIGHT facial oil breaks down excess sebum in your pores allowing oil production to normalize and pores appear smaller.
That's why SKINxErin works so well for acne prone skin. By adding the right oil to your routine you can help regulate and balance your natural oil production.
See the 'Morning Routine' and 'Evening Routine' tabs just above these questions.
I keep coming back!
I recently realized how much my skin NEEDS these oils. I had been using SKIN for years and when my bottles ran out I decided to try something new (I was influenced). I ordered over $140 worth of products from another skincare line. After only a couple of weeks I noticed my fine lines and wrinkles were much more noticeable. After giving it a couple more weeks I decided to order these oils again and almost instantly I noticed the fine lines and wrinkles soften. I've started using the oils on my neck recently and have seen a huge improvement on my fine lines. I've learned my lesson and will be sticking with SKIN in the future!
Confident at 46
I started small with the starter trial package. I've used moisturizer for years and still always felt that my skin was dry and uneven. Thought I would give this a whirl.
After using this product for awhile now, I can honestly say my skin feels and looks refreshed. I don't wear a lot of makeup and this is the first oil based product that I can honestly say has changed my facial routine and how I see my skin. My skin feels a deeper sense of moisture and feels consistent and not dying of thirst. I love how my skin feels and it has allowed me to finally find a deeper level of confidence in just being in my own skin. I feel confident at 46 with no makeup after using these 3 products. Let's repeat that- I feel confident now. How huge is that? How does that happen? If you are struggling with finding a deeper level of moisture, skin fulfillment and level of satisfaction in how your skin looks and performs, try this product. I love it. You will too.
Love this Skin Set
I was diagnosed with rosacea in late 2020 - it started in mid 2020 and most likely due to stress. I have never had skin issues but also never had stress like I had during the pandemic and also being in my mid 50s! Once under control, after many visits to dermatologist and allergist, the diagnosis was made. I have been very careful over the past 3 years with face washes/serums/creams/etc. It's definitely been a learning process! This skin set is amazing and I have had absolutely no negative reaction from any in the set! I will continue to use and I recommend it to others. Thank you so much for making a natural product that is so good for our skin. :)
Love this system
I LOVE this skincare system. I have "mature" "lived in" skin and I love the sun! This 3 piece set makes my skin feel and look fantastic. I'm hooked! Just buy it already…