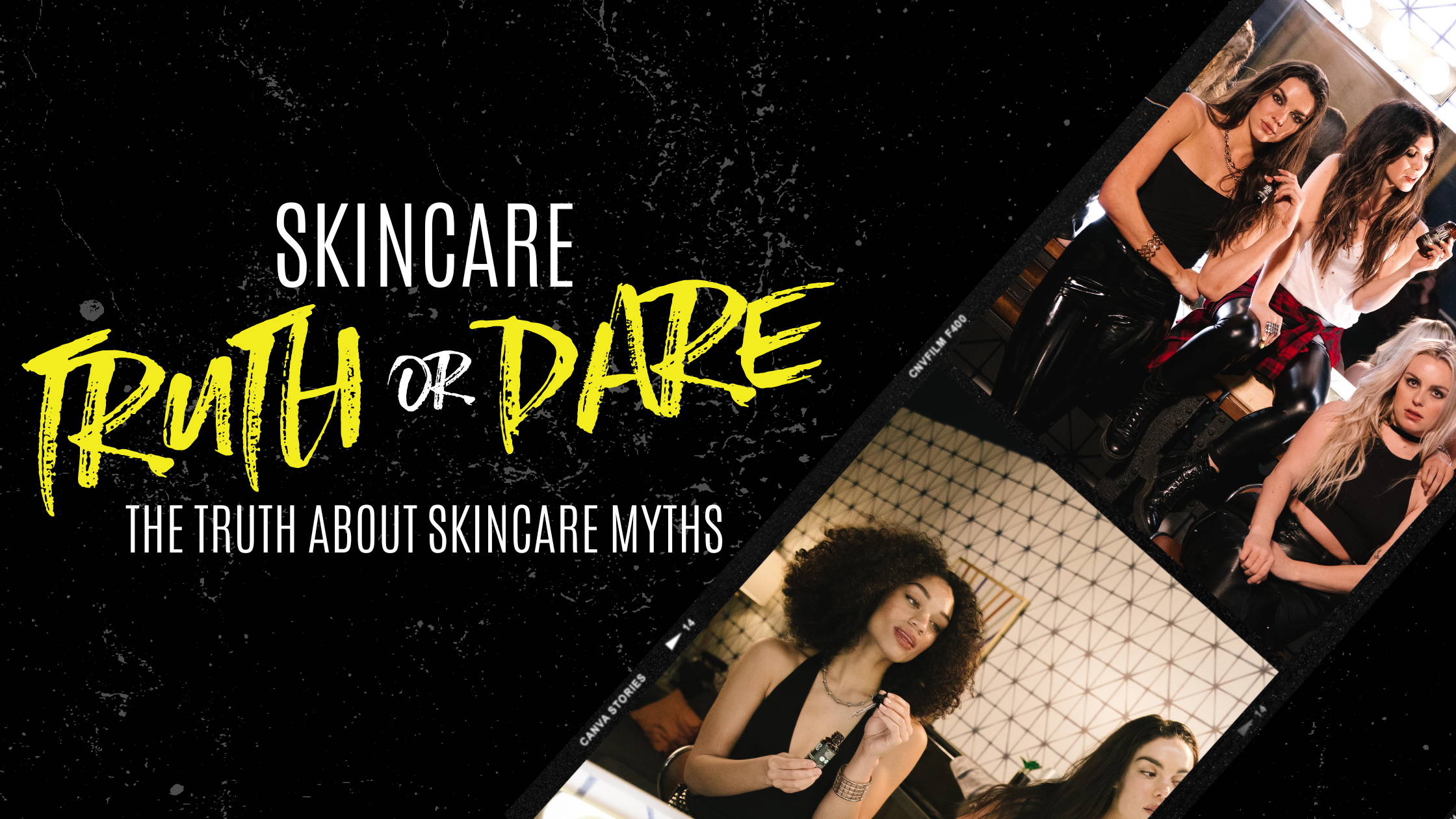 Finding the "best" way to care for your skin comes with more myths and legends than the ancient Greeks could shake a stick at.
With all of that not so great information floating around it can be hard to know what's real and what's fake.
We've assembled some of the most commonly believed skincare myths below and what you should do instead.
THE HOTTER THE WATER THE BETTER
You might need super hot water to sanitize your dishes but your face is not a piece of Tupperware.
The truth is that using hot water to wash your face actually strips your skin of vital moisture and can leave your feeling dry and depleted.
Using lukewarm or even cool water is the perfect temperature to gently cleanse your skin, or you could use our PRE-CLEANSE OIL and use no water at all.
YOU DON'T NEED SUNSCREEN WHEN IT'S CLOULY
We can't stress this enough...if you're going outside, wear sunscreen.
The UV rays that cause skin damage and wrinkles are present all year long and can penetrate even through the thickest clouds.
And even though those nasty rays may be weaker in the winter, they are still capable of wreaking havoc on your dermis regardless of the season.

SKINCARE OILS WILL MAKE MY SKIN OILY
For a long time facial oils were shunned by those who have oily skin, but those days are over.
Research has proven that using the right skincare oils (like our Hydrating Beauty Oil) can actually help balance your skin.
Not only that but using an oil based cleanser is actually better at breaking down oil based debris like makeup, sunscreen, and excess sebum.
Just be sure to stay clear of comedogenic (pore clogging) oils like coconut oil.
Raise your hand if you've ever fake baked before going on a tropical vacation so you wouldn't burn (raises hand).
There is no evidence that having a tan makes you less likely to sunburn. It's also important to remember that any amount of tanning is actually damaging to your skin.