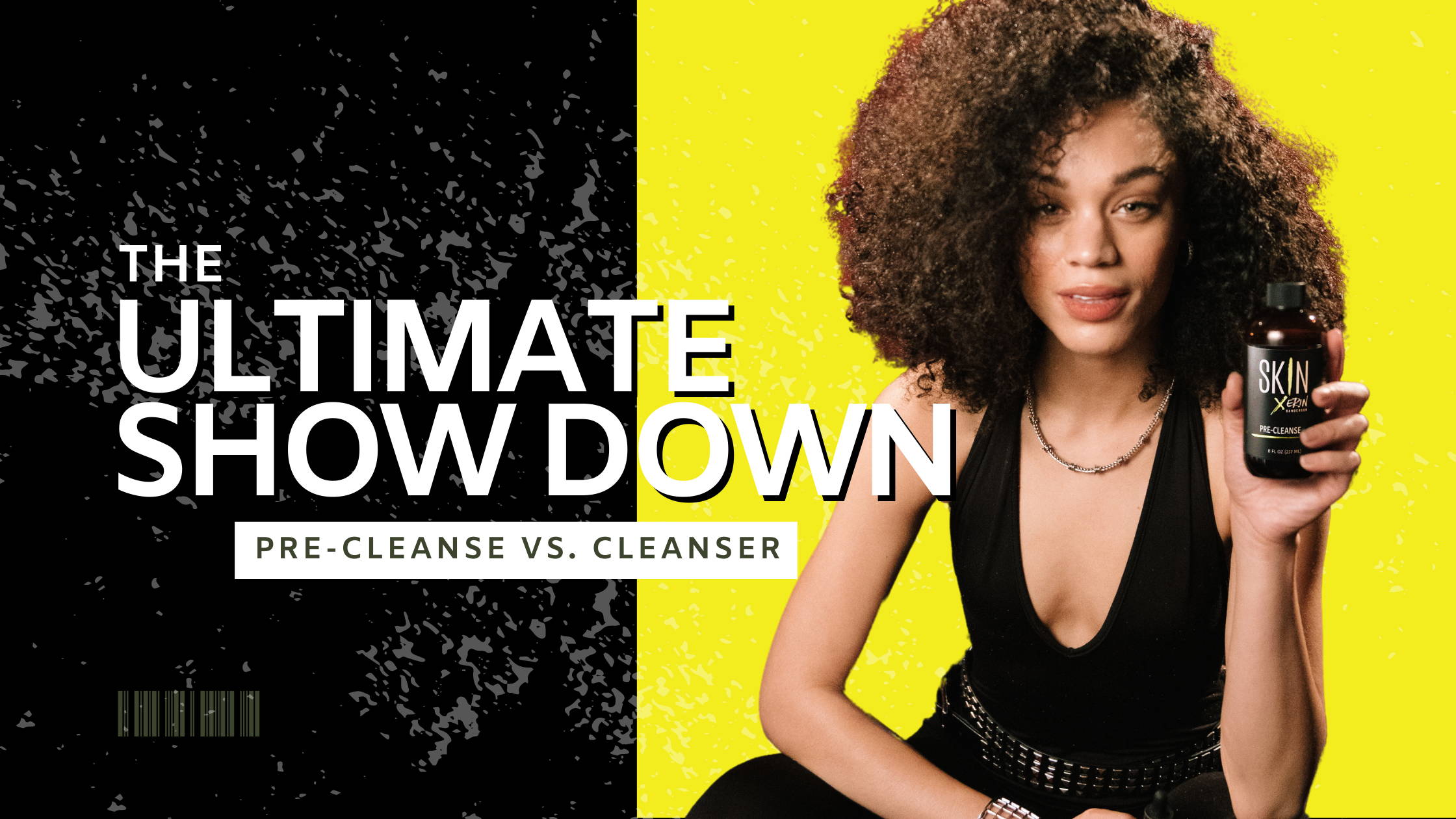 THE DIRTY TRUTH ABOUT CLEANING YOUR FACE
Since the dawning of time...ok...maybe just since we first launched our amazing Pre-Cleanse Oil...people have wondered "can I use this as my cleanser?" "do I really need to use both?" "what's the difference".
Well buckle up buttercup, because today we are going on a journey of facial purification.
We like to describe Pre-Cleanse oil as the Hugh Jackman of cleansing. Cuts through make-up and dirt like Wolverine, but is as gentle and soothing to your skin as Jean Valjean.
But seriously, have you ever used a traditional cleanser and after you were done your skin felt super tight and brittle?

Not with Pre-Cleanse.
That's because this oil is packed with Vitamin E which is excellent at locking in moisture. It literally hydrates your skin as you cleanse it, so you're left with soft supple skin.
CLEANSE YOUR WAY TO YOUNGER SKIN
Are we guaranteeing you'll look 20 years younger...no (we aren't Jesus). But our Pre-cleanse has major anti-aging and age reversing properties.
Like we mentioned above our Pre-Cleanse is an excellent source of hydration for your skin. Dryness is the number one ager of skin, so by keeping it hydrated your skin will automatically look younger.
It also promotes cellular turnover, which basically means it removes built up dead skin to let your new skin shine through. And if that wasn't enough it also promotes the production of collagen which helps skin look firmer and younger.

Pre-Cleanse Oil is a rockstar soloist in it's own right, but it shines just as bright when paired in a duet. It removes make-up, dirt, debris and preps your skin so that if you do choose to use a cleanser afterwards, it's going to be EVEN MORE effective.
We have a lot of customers who use our Pre-Cleanse Oil as their only cleanser, and we have some who love to use it with another cleanser.
The best thing about our Pre-Cleanse is that no matter how you choose to use it, your skin always wins.