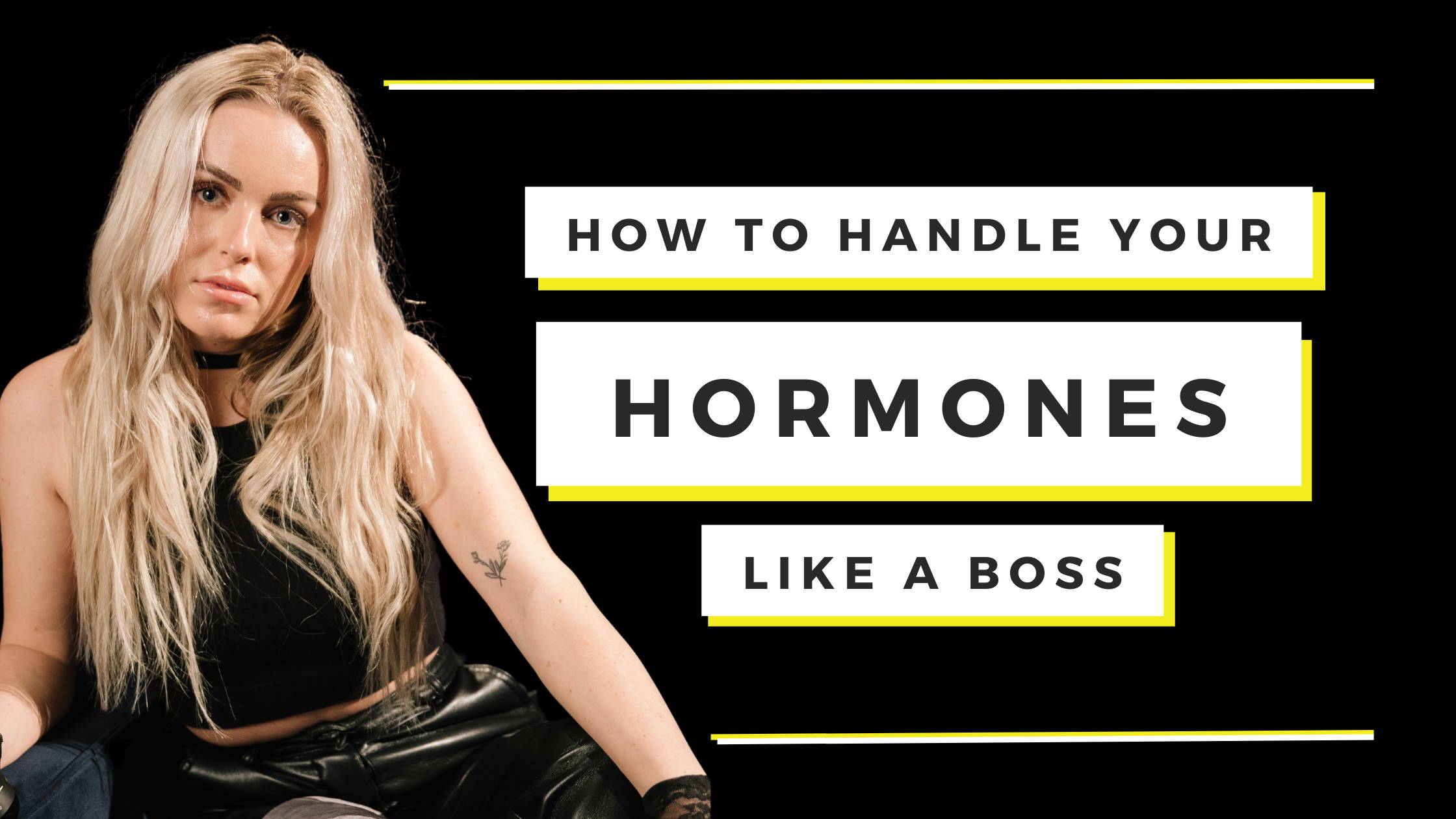 FOUR WAYS I CONQUERED MY HORMONAL ACNE
We tend to think we leave the rampages of hormonal acne back in middle school, but that shit has a way of following us well into our adult lives. That's because our hormones are a constantly evolving thing.
If you're still fighting the battle against hormonal acne just know that I see you... I feel you...I was you. Getting your hormones under control can be a knock down drag out fight, and chances are you've got the zits to prove it. First of all let me begin by clarifying I AM NOT A DOCTOR, but here are four things that helped me finally put my hormones in check.
I'm not talking about METH (but you should definitely quit that), I'm talking about using clean beauty products. You have no idea how many ingredients in your beauty routine are actually wreaking havoc on your hormones (I see you "Fragrance"). That's why I started SKINxERIN. I needed an all natural routine that would ACTUALLY work.
USE NON-COMEDOGENIC PRODUCTS.
Struggling with acne and then using comedogenic (pore clogging) makeup products to cover it up is NOT a winning combination. But it is a really easy way to make the problem worse.
I know you don't want to hear it, but dairy and sugar make hormonal acne so much worse. Take it from me, no amount of cheese and wine is worth it.
Fun fact: tequila is sugar free.
Sis, get your hormones checked! Most women are walking around in a thick hormonally imbalanced fog. You deserve better. I get a full hormone panel 4x a year (sometimes more if it's a rough year). Hot tip: do not attempt to go to your family doctor for this. Go to someone who knows how to read and balance hormones.
SKINxERIN HORMONAL ACNE REVIEWS
⭐⭐⭐⭐⭐ | MICHELLE
"As soon as I turned 35, BOOM, it was like middle school all over again with my hormonal acne. I'm a picker and couldn't leave the pimples alone. I got my hormones and acne cleared up after a year, but it left horrible scars. It seemed like I tried everything, and nothing worked. Then I discovered SKIN. At first I was skeptical, thinking Oil=Oily Skin, and that was the last thing I needed. But figured I would give it a try. Boy, I'm happy I did. After 6 months of religiously using, scars are gone. "
⭐⭐⭐⭐⭐ | ALENA
"My skin LOVES the Skin System! Softness, glow, balance, and helping control my hormonal break outs. Everyone needs skin in their life. A little goes a long way to help you look amazing"
⭐⭐⭐⭐⭐ | AMY
"Since my 30's (now 40) I've tried everything out there to help with aging, wrinkles and some adult acne. From over the counter to super expensive (you know the ones) I've tried them ALL! About 4 years ago I started following FRC for more natural hormone support and of course tried SKIN as soon as she released it. Within a month I was seeing big results like smoother more glowing skin and no more dry or oily patches. Fine lines were disappearing daily and no more crazy breakouts!"