GET THE LOOK
Use the code WELCOME10 to get 10% off your entire order.
⚡ Fast shipping ⚡ from Nashville, TN.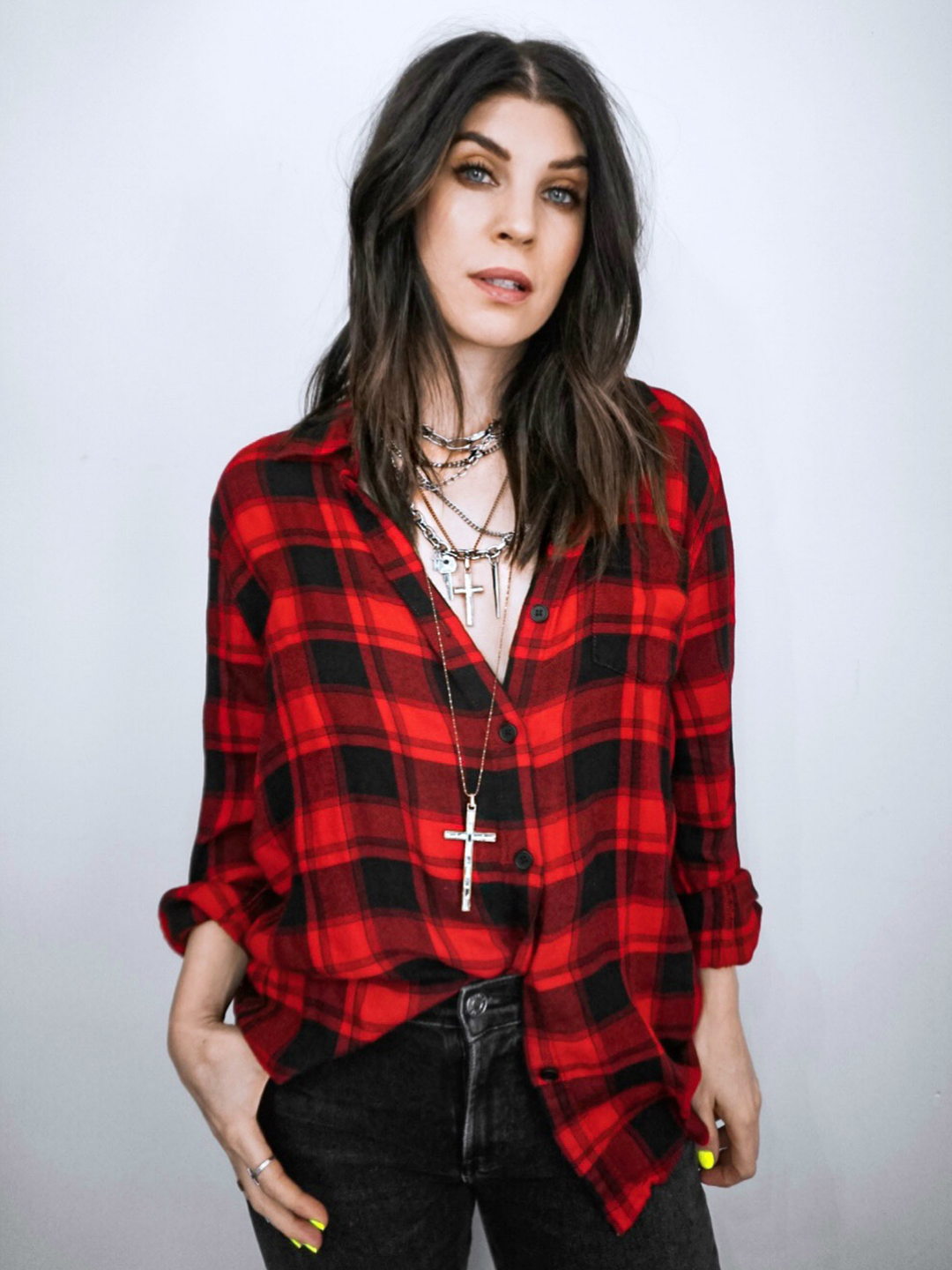 THE AMY
LIGHTWEIGHT BUTTON DOWN 
The Amy is the epitome of  fall flannel meets fierce fashion. With a soft light weight red and black plaid pattern and a distressed cross print on the back she's perfect for the women who might prefer tequila over pumpkin spice.
Material: 100% Viscose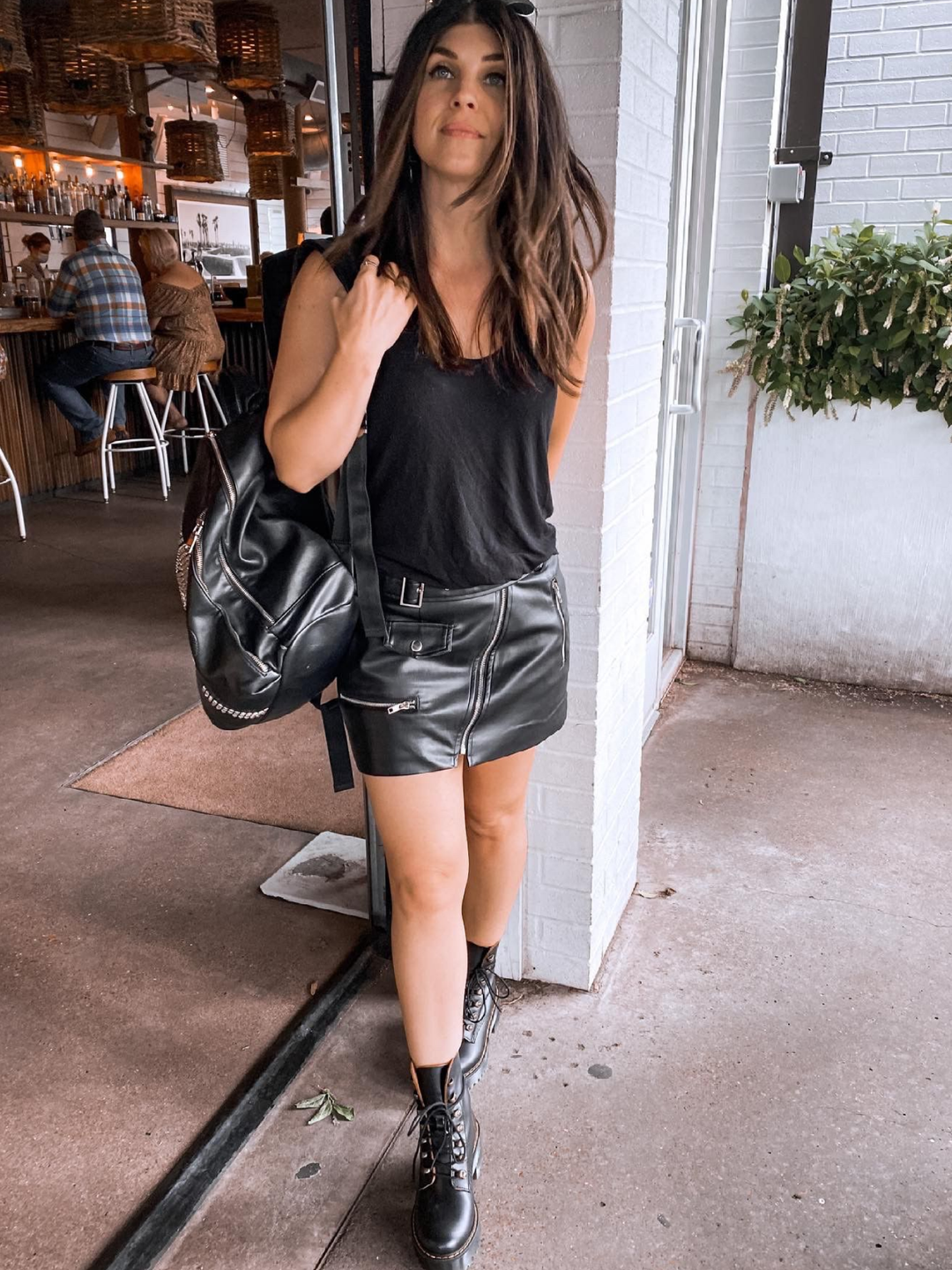 THE ANNIE
VEGAN LEATHER MINI
The Annie is a faux leather dream we don't want to wake up from. Zipper and metal details make this heavy metal hottie as fierce as it is fabulous. Your denim skirt should be afraid, very afraid.
Material: Vegan Leather
HERE'S WHAT PEOPLE ARE SAYING:
I love the versatility of this piece; it has the pretty red and black look of a flannel but not the stiff, masculine shape. Nope. The Amy is lightweight and warm and drapes over your curves and is feminine and so, so diverse to style. So far, I have styled it with black leggings and loafers, over a black maxi dress to add a layer, and with my distressed black bell bottoms and Ariat boots. She delivers perfectly in every situation.
Fits true to size with just enough roominess to be comfortable without becoming a tent. For reference, I am 5'7" and wear between a C and a D cup depending on the bra and I got no button gap in the chest.
This is going to be my first of a closet full of Sister pieces- thank you, Erin, for your focus on quality and style in your boutique! -Shannon

ABOUT THE BRAND
SISTER BY ERIN SANDERSON
Erin is a skilled musician, having shared the stage with acts like Evanescence & Halestorm, with songs featured on MTV, Keeping Up With The Kardashians, & Fuse TV.
A few years ago, Erin came off the road to focus on her business and has launched an online membership, a skincare line with rave reviews & most recently, a clothing line.
She's  a clean beauty junkie, tequila connoisseur, Lord of the Rings fan, wife, proud fur baby mama & has a personal style that is to die for... but to really know her is to know that  she loves Jesus with all she's got.. and she's spicy.  Not spicy like a jalapeño, spicy like a ghost pepper. Spicy like you may need to sign a waiver and wear gloves to handle her sometimes. 
All orders are packed and shipped from Nashville, TN and typically arrive within 3-5 days after placing your order.